Robotic Assembly Cell for OEM Side Step Rails
REQUIREMENTS
Our customer required a semi-automated robotic assembly work cell to produce stainless steel side step rails with multiple components for an OEM truck program.
There were five (5) different part variants. The machine would be manually tended (loaded/unloaded) by operators and had to achieve a part-to-part cycle time of 29 to 34 seconds, depending on part variant.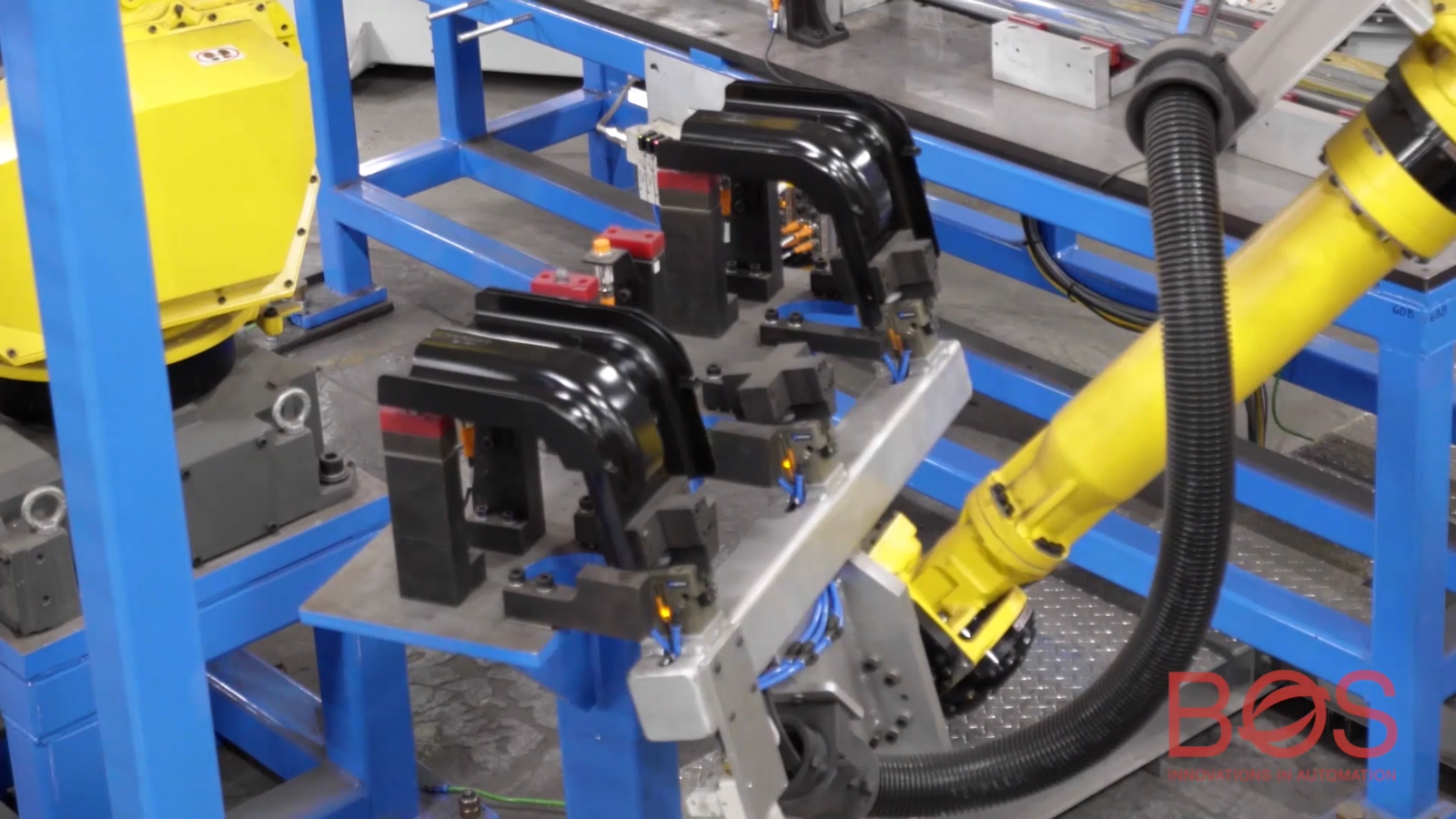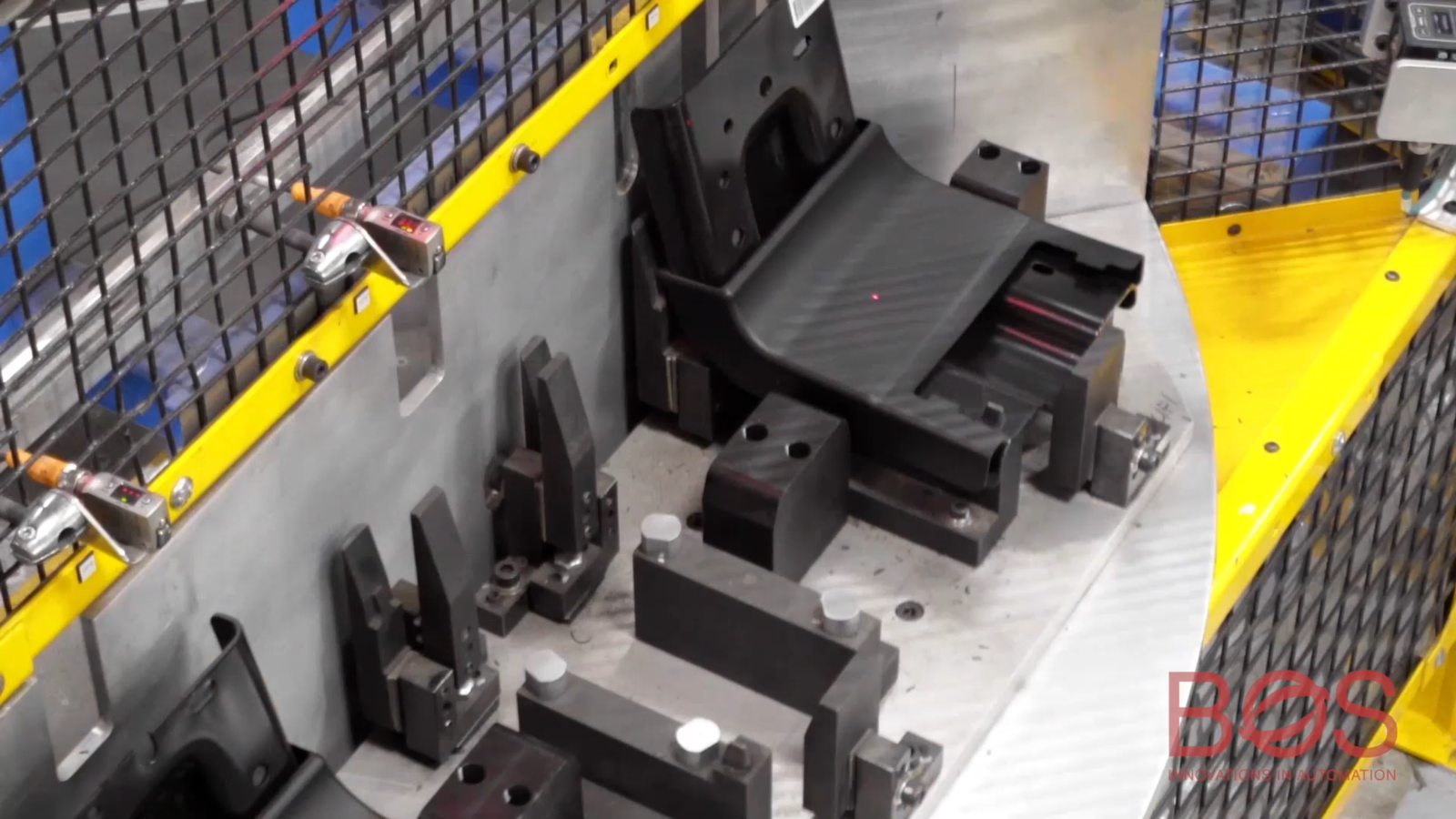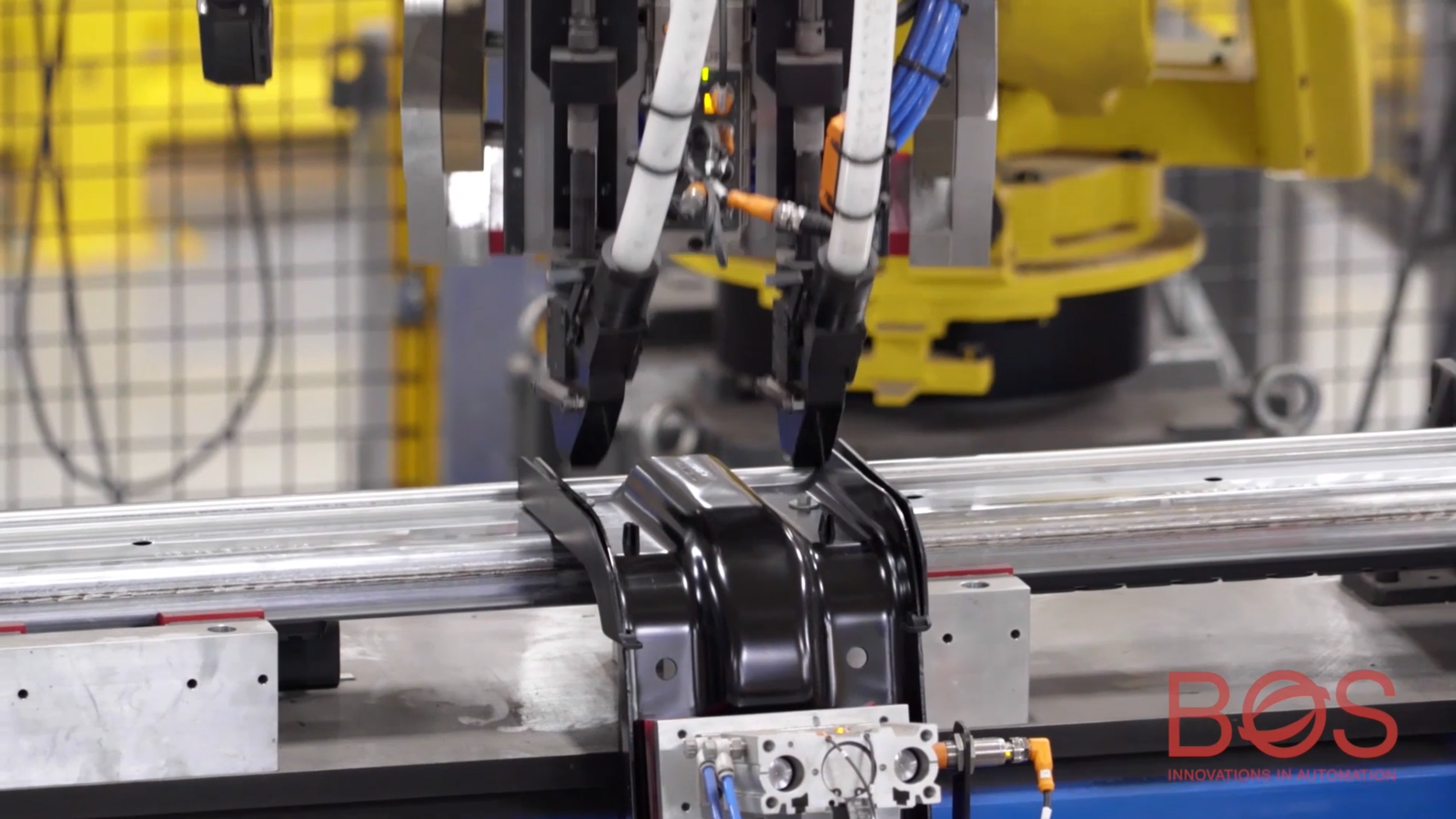 SOLUTION
A material handling and assembly work cell featuring eight (8) FANUC robots was designed from scratch and installed at our customer's facility. Dual end of arm tools (DEOATs) and automatic tool changing stations were deployed throughout the process to optimize the utilization of each robot and minimize the capital cost of the system.
Two (2) adjacent operator stations allowed the raw rails to be manually loaded with plastic step pads positioned in the rails. An automated press seated the pads into the rails and a Keyence 2D scanner validated that all pads were fully seated.
To accomplish the goal of attaching multiple rivnuts to laser cut holes on the rails, a 3D vision guided robotic fastening and torquing system was implemented within the work cell.
An additional operator station allowed brackets for the assembly to be manually loaded into the work cell using a dial table. The brackets were installed using another 3D vision guided robotic fastening and torquing system that automatically adjusted the position of the bracket to accommodate for variation in the position of the rail.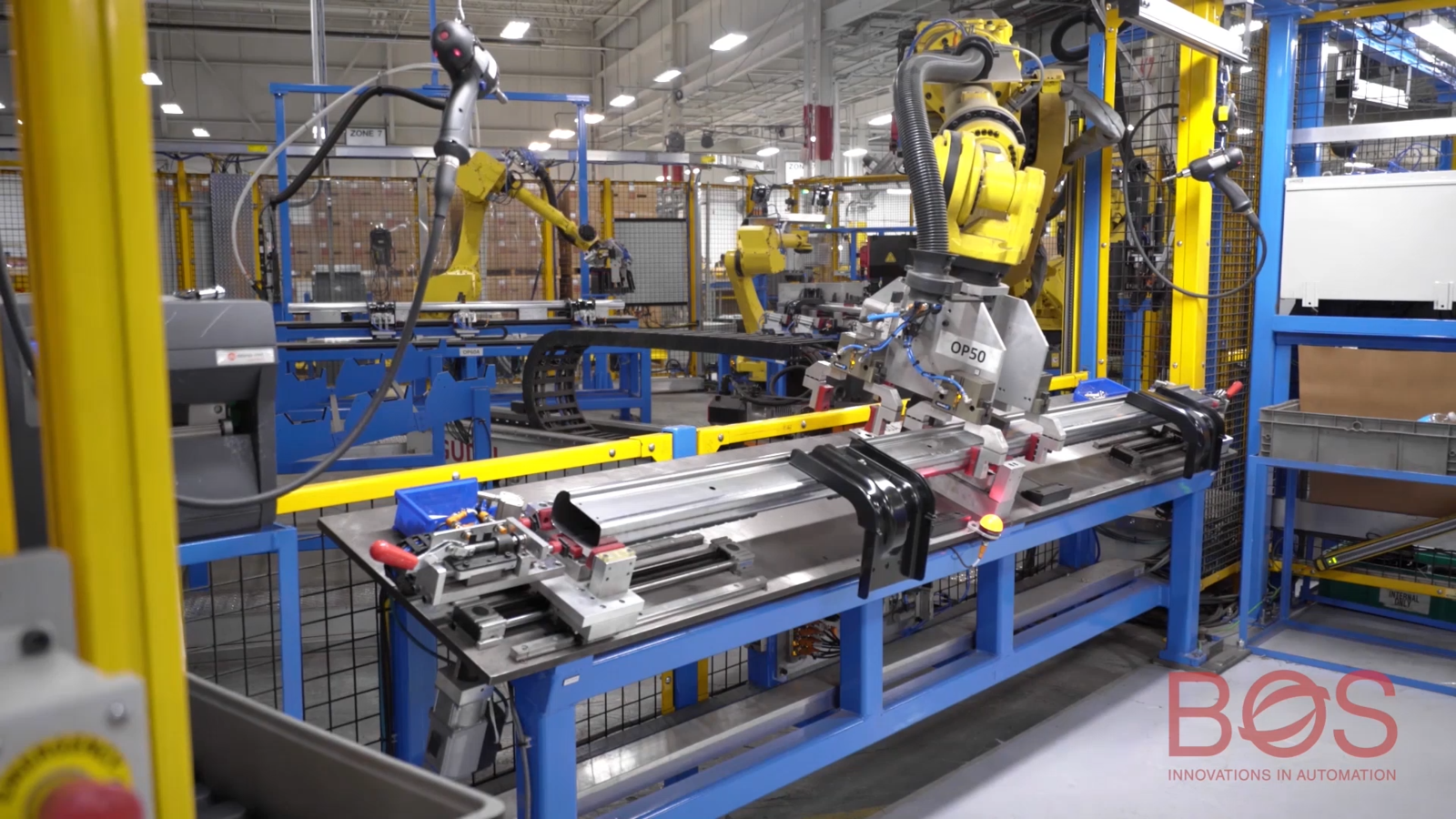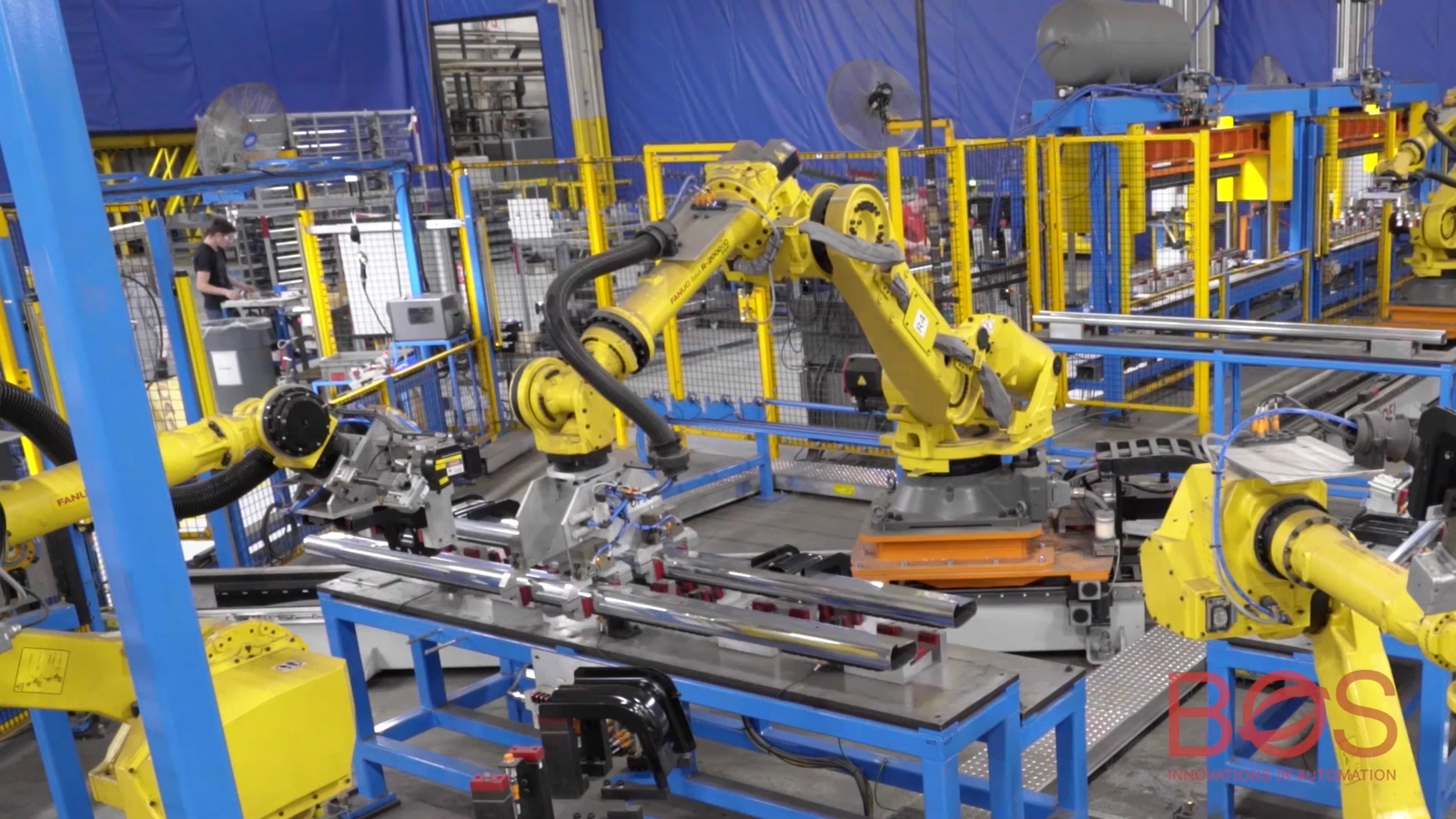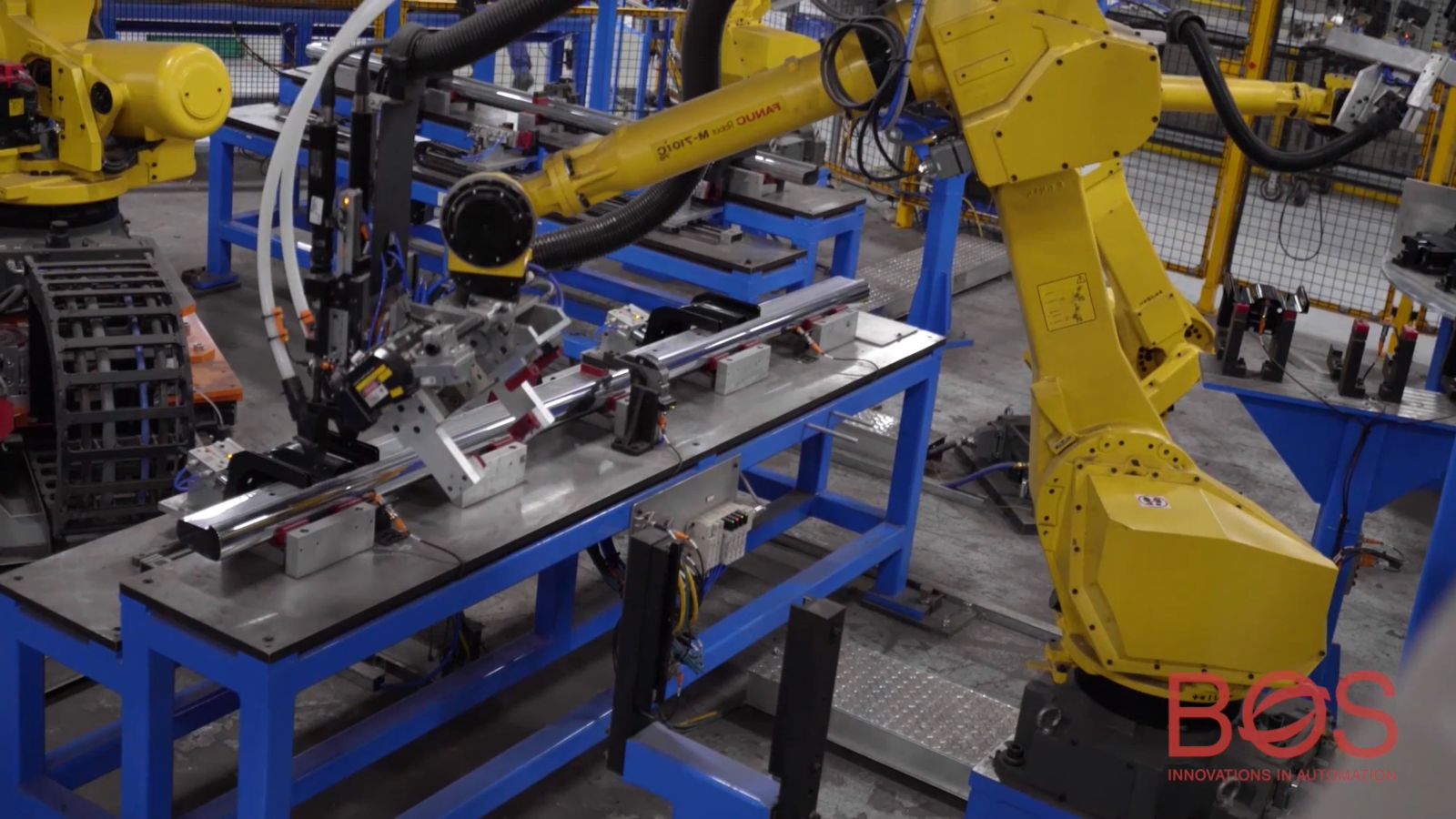 RESULTS
BOS successfully integrated multiple technologies into a turnkey solution for our customer. Using a robot transfer unit (RTU) was a concept innovation that realized reduced floor space and lowered the cost for our customer while still achieving production requirements like cycle-time.
Watch the full video for this innovative solution on our website: Assembly Side Step Rails video