Ask the Experts
Published on: 02/08/2021
Last Reply on: 02/10/2021
---
Category: Safety
---
Technology: Robotics
Is it ok to have the light curtains of a cell muted, during teach mode, without having some type of interlock partition key switch with a visual indication such as a rope with signage attached? I am concerned about having someone come in to the cell from the loading/unloading side, while teaching is being performed.
---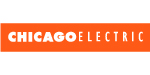 Thank you for your inquiry, Proper and thorough response to safety related questions would not be possible with limited information. As a turnkey integrator, we would not be in a position to certify safety aspects of any installation where we are not integrally involved in in all implementation details. I can reference ANSI/RIA R15.06-2012 Industrial Robot Safety Standard as a good first step toward answering your questions. Please supply me your email or feel free to contact me at 847 954 9365 so we could discuss your application directly. Al Keefer
---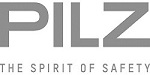 Whenever you are bypassing safeguards adequate alternative safety measures must be in place. 1. Why is it necessary to mute the LC on the load/unload side? 2. In teach mode, the robot will be at a safe, limited speed. Warnings might be sufficient such as a beacon along with signage and training. A risk assessment will determine that. 3. If you must mute the light curtain, perhaps a scanner to detect intrusion could be used. Each case is different and may require a different approach.