Ask the Experts
Published on: 12/17/2020
Last Reply on: 12/18/2020
---
Category: Welding, Arc
---
Technology: Robotics
we are looking to add a automated spot weld center using turn table application requiring us to spot weld 3 brackets to housing 11 spot welds. my question is I received quotes for the centers one with Daihen/OTC/Nachi and another using Fanuc robots. I was told the Nachi would be better for the operation more speed and would be better overall for the application. can get any comments or recommendations on this .
---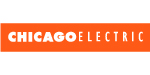 With the information presented, I could not say right or wrong, We are a turnkey integrator with specialties in welding cells and would evaluate the application irrelevant of Specific OEM consideration and from there make our best recommendation or brand I suggest we connect by phone for a quick evaluation I am also in MI frequently and would be happy to visit when appropriate I'm Al Keefer with Chicago Electric 847 954 9365 akeefer@chicagoelectric.com I hope to hear from you
---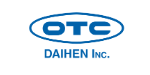 NACHI is a fine robot with many options supporting spot welding. It shares it's robot controller design with our OTC DAIHEN robots. FANUC is also a fine robot. Is your application using an arm-mounted spot gun or are you carrying the part to the spot welders? That answer would likely change my recommendation significantly.