Ask the Experts
Published on: 07/22/2019
Last Reply on: 01/27/2021
---
Category: Lighting Equipment
---
Technology: Vision
Hi, I am looking for inspection system which can works for my 2pc alluminium can line to detect the inside defects on the can. Please suggest any ideas
---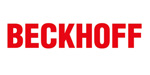 Hello Shintoy, we at Beckhoff Automation integrated image processing into our real-time machine controller TwinCAT (called TwinCAT Vision). Due to that integration we can implement highly synchronized on-line inspections. If you are interested, we can elaborate further on your task.
---

Hi, our Cylinder Inspector Quick Test might work for you: https://www.directindustry.com/prod/opto/product-69166-1168043.html But I admit, it might not be the cheapest solution as this is designed for automobile cylinders. Best regards, Christiane Riedi-von Scheven Opto GmbH, Germany
---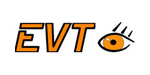 This is not an easy task - did you consider one of the machine builder for CAN production machines, we have an OEM customer which uses our technology to do this. Or do you have all the knowledge to synchronize the process and reject the error parts?