Thought Leaders in Automation
LEADING THE WAY IN INNOVATION
Learn from expert industry professionals and read their insight into the growth and opportunities in automation.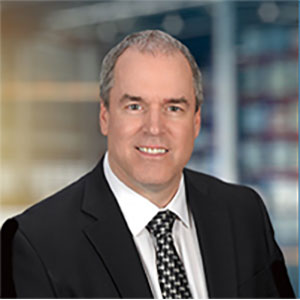 Rob Sullivan, BSME, MSEM
Rob Sullivan, President and CEO of AutoGuide Mobile Robots since its establishment in 2018. Rob has over 30 years of experience in mobile robotics, material handling systems and industrial automation equipment. Prior to joining AutoGuide, Rob was the President/Chief Development Officer and Co-Founder at Symbotic, COO and Co-Founder at Alert, and VP of Engineering at Brooks Automation. Rob earned two degrees at the University of Massachusetts Lowell in Mechanical Engineering and Engineering Management. Rob has been awarded 60+ patents in robotics and automation, and is a passionate leader in evolving technologies that produce high returns for shareholders and customers.
QUESTION
We often hear products are autonomous or automated but what does that really mean? How do you describe the differences between the two?
ANSWER
The difference between automated and autonomous is the degree of human intervention or the amount of adaptation, learning and decision making integrated into the system. An "automated" guided vehicle (AGV), for example, is able to move without a human driver, but it traditionally requires wires, floor tape or RFID tags built into a facility's floor, and doesn't have the intelligence built in to make it independent – or truly autonomous. They typically run within a defined set of parameters and are restricted in the tasks they can perform.
A truly "autonomous" vehicle like an autonomous mobile robot (AMR), on the other hand, is a more sophisticated, flexible and cost-effective system that doesn't require changes to an infrastructure and has built-in intelligence and sensors that allow it to decide on a destination and route itself. Autonomous vehicles like the AMRs are ideal for unpredictable or changing production layouts and dynamic work environments.
QUESTION
Automating material transport in warehouses and distribution centers has primarily been limited to large operations. What advancements have made automation achievable for smaller operations and what benefits are companies realizing today?
ANSWER
Software enhancements that let companies integrate inventory management capabilities with warehouse management systems and the fleet management software behind the AMRs are delivering precise inventory management without complex, costly infrastructure installations.
Advancements in safety sensors for collision avoidance have made AMRs a highly valuable and cost-effective option for automating material transports for any size facility, as they enable robots to work alongside people, reducing or eliminating the risk of collision with human workers, racks of pallets and other robots. LiDAR scanners and SLAM technologies that can map a facility in real time enable no-tape navigation and the detection of overhung obstacles for safer autonomous lifting in narrow aisles—even in low-light conditions. These advancements are now affordable and are keeping employees safe while increasing efficiency and reducing material damage.

QUESTION
Technology advancements in robotics and automation can be overwhelming. Where would you recommend companies start when considering automating their operation?
ANSWER
Identify opportunities where automation could bring efficiencies to your operation. Clearly define the problem and then start small. A simple tugging application can be implemented quickly and cost-effectively and can be the basis from which you can expand. Working with a well-established system integrator can help you identify these opportunities and your best starting point.
QUESTION
How do you see robots and other forms of automation solving the labor and skills gap challenges many markets continue to experience? How is the labor force evolving?
ANSWER
According to the 2018 study by Deloitte and The Manufacturing Institute, there will be more than 2.4 million jobs in manufacturing that meet that criteria, with 80 percent of manufacturers reporting a shortage of qualified applicants for skilled production positions. That's where robots will help. Robots are increasingly complimenting and augmenting labor activities, working alongside human workers to automate monotonous and potentially dangerous work. With automation in place, companies can use their most valuable asset – their people – to perform more value-added, higher paying jobs.
QUESTION
The COVID-19 pandemic has revealed vulnerabilities in areas such as supply chain, business operations, and manufacturing processes. What are the lessons to be learned that will help companies be more prepared for future challenges?
ANSWER
Manufacturing and supply chains were the most affected by the restrictions caused by the pandemic. Tasks that can be easily automated to decrease reliance on humans in jobs that are already difficult to fill means supply chain and manufacturing disruptions could be minimized.
QUESTION
While we all know downtime can help relieve stress, what are some of your favorite things to do in your free time?
ANSWER
I love to golf and ski whenever I can, but I also serve as a member of the Industrial Advisory Boards at Northeastern University and University of Massachusetts Lowell.