Webinars
Your 5G Wireless Update: the Shop Floor and Beyond
Originally Recorded June 17, 2021 | 2 PM - 3 PM ET
ABOUT THIS WEBINAR
Wireless communications can support use cases like reconfigurable machinery, remote asset monitoring, and even worker support technologies like augmented reality and virtual reality. Concerns about reliability, latency, and security have slowed adoption. 5G promises to change that. Designed to deliver massively parallel machine-to-machine communications with millisecond latencies and ultrahigh reliabilities, 5G is poised to have a major impact in the industrial space. It operates at higher frequencies, leading to smaller towers. Facilities can use this characteristic to deploy private plant-level 5G networks that offer the kind of increased security necessary for industrial applications.
In this webinar, we will review the state of the 5G rollout, and its implications for the industrial sphere, current and future. Attendees will learn:
The basics of 5G

The status of the rollout

Key 5G use cases for manufacturing and industry

How to get started with 5G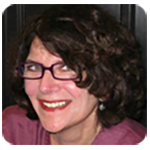 Kristin Lewotsky
Kristin is a contributing editor for Motion Control Online and has written about motion control and automation for more than nine years. As a technical writer, she covers a variety of subjects ranging from memory and micro-electronics to nano-technology to lasers and photonics. Kristin previously worked as an engineer on NASA's Chandra X-Ray Telescope before switching to writing about technology. Kristin holds a Bachelor of Science Degree in Physics and a Master's in Optics and Photonics from the University of Central Florida.
This webinar is filed under: