Webinars
Trends, Innovations and Technologies in End-of-Arm Tools
Originally Recorded December 09, 2021 | Noon - 1 PM ET
ABOUT THIS WEBINAR
One of the most exciting parts of the robotics and automation movement is the tooling that does the heavy lifting: the End of Arm Tool (EOAT). From a dollar perspective the end of arm tool market is as big as the robot market and has recently seen an innovation renaissance with electronics, integrated sensing, soft technologies and tool delivery at the speed of Amazon. Join us for a conversation about who is innovating and delivering these key technologies and what the future holds for EOATs.
Attendees will learn:
The latest happenings in the EOAT market

How the market has changed and adapted

What technologies and innovations are here and what is coming?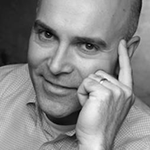 Jim Beretta
Jim Beretta is president at Customer Attraction, a Marketing Consulting company specializing in the automation and robotics industry. He is best known as the driving force behind marketing and branding for one of North America's largest automation integrators, with over 20 years in the automation industry. He operates his marketing consultancy and works with Automation manufacturers, distributors, robot companies and the automation community around the world. Jim is a speaker and moderator at industry conferences and is an expert at marketing and branding. He is also a member of A3 Robotics.
This webinar is filed under: