Webinars
Transition Your Manual and Labor-Intensive Processes to Automation
Originally Recorded March 22, 2022 | Noon - 1 PM ET
ABOUT THIS WEBINAR
Most organizations are looking at transitioning manual processes to automation in 2022 to increase their productivity, expand their capabilities, and counterbalance the shortage of labor. However, getting started can be intimidating. If automation is on your roadmap for 2022 and you are curious to understand how manual, labor-intensive processes can be easily automated - this webinar is for you.
In this webinar, we will go over the manual processes that are best suited for automation, the key steps and considerations to take when transitioning manual processes to automated processes, and how to ensure you get the most out of your robotic investment.
This webinar will answer:
How do I know if automation is right for us?
What manual processes are commonly being transitioned to robots?
Who are the key players to involve when starting an automation project?
How do I ensure we get the most of our robotic investment?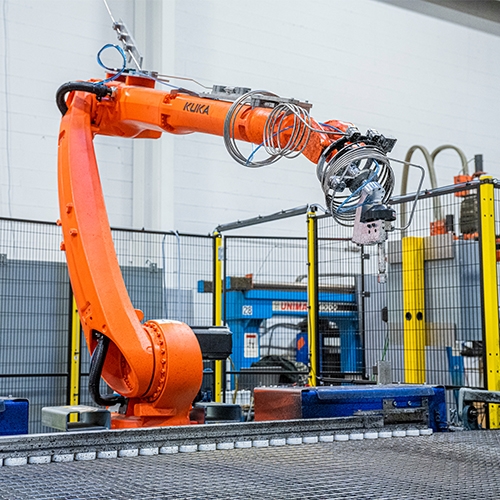 Exclusive Sponsor

Robotmaster, a Hypertherm Associates brand, is an offline programming software that helps manufacturers maximize their robot's productivity with easy and efficient robot programming for a variety of applications such as cutting, trimming, milling, welding, spraying, polishing, sanding, grinding, deburring, and more. Robotmaster uses integrated CAD/CAM functionality to make robotic programming easy and intuitive for everyone, even first-time users.
Robotmaster delivers state-of-the-art robot programming capabilities and unmatched optimized path generation enabling the robotization of short-run productions for a variety of applications and robot brands.
Easy-to-use and intuitive interface that allows process experts to get the best results without having to become a programmer
Optimized trajectories generated automatically from CAD/CAM files
Rapid visualization of issues and opportunities to obtain the optimal error-free program without point-by-point intervention
Intuitive tools to optimize part positioning, tool tilt, and effective control of external axes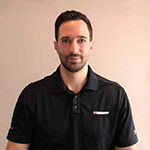 Patrick Chelli, Software Sales Manager
Patrick Chelli has spent the last 14 years in various technical and sales positions in the CAD/CAM for CNC and Robotics industry. He currently serves as Software Sales Manager for Hypertherm and the Robotmaster product. During his 14-year career, Patrick has had the opportunity to work closely with customers, robotic OEMs, and robotic integrators across Canada and the US. He is passionate about helping companies utilize offline programming to their full potential.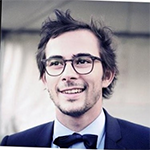 Octave Brouard, Product Application Engineer
Octave Brouard got his robotic engineering degree at the University of Montreal back in 2013. After having spent a year in the aerospace industry as a design engineer, Octave joined Robotmaster as an application engineer. Now part of the sales team, Octave helps expand the network of partners and integrator and provide technical insights and consulting during the sales process.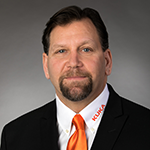 Ron Bergamin, Senior Sales Application Engineer, KUKA Robotics
Ron Bergamin is a Senior Sales Application Engineer for KUKA Robotics. He is responsible for working with the company's aerospace and entertainment customers on high end performance applications. Mr. Bergamin has over twenty-five years of experience in the robotics industry, where he specializes in helping customers deploy robots in challenging applications, requiring high level of performance and/or accuracy.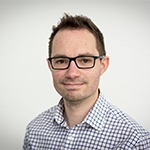 Tyson Percival, President and Engineering Manager, Sync Robotics
Tyson Percival is the President and Engineering Manager of Sync Robotics, an integrator specializing in the automation of heavy-duty manufacturing. Tyson is responsible for the development of innovative customer applications which utilize industrial robots to solve manufacturing challenges while providing excellent reliability and return on investment.
This webinar is filed under: