Webinars
The UI and UX of Automation
January 18, 2022 | Noon - 1 PM ET
ABOUT THIS WEBINAR
We don't talk much about the "user experience" in industrial automation but we do talk about and plan user interfaces, especially error messages and error recovery. How do you go about it? What are the processes? What languages do we pick? Do we use graphics, icons or text? In this first panel discussion of 2022, the experts will discuss the best methods for success in designing user interfaces that engage, inform, and employ best practices.
Attendees will learn:
Methods for planning the user experience.
How to engage with process experts, operators, health and safety.
How to keep automation simple and straightforward in a complex manufacturing environment
Trends in commissioning, onboarding and training.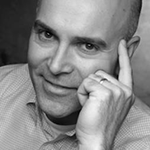 Jim Beretta
Jim Beretta is president at Customer Attraction, a Marketing Consulting company specializing in the automation and robotics industry. He is best known as the driving force behind marketing and branding for one of North America's largest automation integrators, with over 20 years in the automation industry. He operates his marketing consultancy and works with Automation manufacturers, distributors, robot companies and the automation community around the world. Jim is a speaker and moderator at industry conferences and is an expert at marketing and branding. He is also a member of A3 Robotics.
This webinar is filed under: