Webinars
The Potential for Robot Autonomy Platforms
Originally Recorded April 07, 2022 | 11 AM - 12 PM ET
ABOUT THIS WEBINAR
Autonomous Robots and Automatic Machine Control systems have been seen as the wave of the future for some time, but with labor shortages and supply chain challenges now taking on a life of their own, they are absolutely essential to the future of industrial production. This webinar will guide users through the evolution of autonomous systems out of automatic machine control, the performance and expectations that autonomous robotics can fulfill today for value-added processes, and explore the potential for Robot Autonomy Platforms that will allow traditional system integrators to serve new markets, while expanding the reach and potential for both autonomous robots and anybody who wants to build autonomous systems.
Key Takeaways:
How robots can function autonomously in unstructured environments for value-added processes
The evolution of autonomous robots out of the automatic machine control space, and what implications that has for future systems
What technology is required to support an autonomous robotic system today and what processes are supported
The potential for Robot Autonomy Platforms to transform how we approach automation, particularly in high-mix or highly varied productions
How integrators can prepare for more processes and capability from robot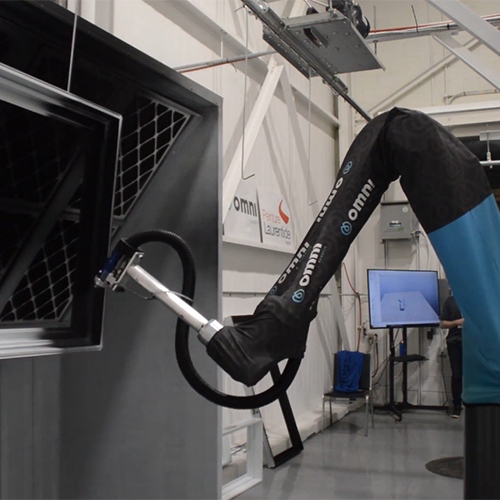 Exclusive Sponsor

Shape-to-Motion™ Technology empowers high-mix manufacturers to finally automate their spray process lines. This autonomous robotics technology can SEE, PLAN and EXECUTE these processes on your parts no matter the batch size or variety of shapes. The process works like this: One or multiple 3D Perception scanners use structured lighting and Sensor Fusion technology, allowing the OmniBrain™ to SEE the entirety of your parts in real-time. Our OmniBrain™ then PLANS a robot motion based on a Digital Twin of your robotic process cell, creating an efficient motion regardless of each part's position. The OmniBrain's™ plans are then EXECUTED using existing industrial robots, meaning you only have to tell your robot WHAT to do - not HOW to do it! This combination of 3D Perception, sensor fusion, autonomous motion planning and more finally gives high-mix manufacturers the ability to automate spray processes without added programming or fixturing requirements - perfect for tasks in aerospace, metal fabrication, heavy equipment and more!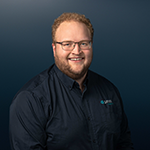 Robert Ravensbergen, Marketing Director
Robert Ravensbergen is the Marketing Director at Omnirobotic. With a decade of experience in AI, ML and SaaS Marketing, he has embraced the robotics and industrial manufacturing space with zeal in surfacing new knowledge and helping manufacturer and integrators identify the best possible solutions for their production processes.
This webinar is filed under: