Webinars
Technologies Used in Automation: How to Get Started
Originally Recorded September 16, 2021 | Noon - 1 PM ET
ABOUT THIS WEBINAR
Automation is complex, there are many serious decisions to be made when considering implementation into your facility: from vision, part feeding conveyance, and robotics, to PLC and communications. What happens if you don't have a plant standard or specification? How do you get started and ensure that you make the right decisions? In this webinar we invite industry experts to weigh in on getting started in automation and how to make the best purchase decisions for your factory.
Attendees will learn:
How to develop a supply chain strategy when it comes to complex automation systems

How to reduce risk

Maintenance and spares

Industry 4.0 and collaboration automation: how much is too much?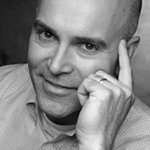 Jim Beretta
Jim Beretta is president at Customer Attraction, a Marketing Consulting company specializing in the automation and robotics industry. He is best known as the driving force behind marketing and branding for one of North America's largest automation integrators, with over 20 years in the automation industry. He operates his marketing consultancy and works with Automation manufacturers, distributors, robot companies and the automation community around the world. Jim is a speaker and moderator at industry conferences and is an expert at marketing and branding. He is also a member of RIA.
This webinar is filed under: