Webinars
Solutions with Collaborative Robots
Originally Recorded June 22, 2023 | 1 PM - 2 PM ET
ABOUT THIS WEBINAR
In this Brooks Automation webinar, attendees will hear from Brooks along with leading system integrators on how collaborative robots are solving manufacturing challenges in the automotive/EV, medical, consumer products and logistics industries.
Key Takeaways:
How to overcome workforce availability challenges
How to select equipment that is quick and easy to deploy
The importance of floorspace utilization and workspace density
How all these factors ensure a fast ROI with ongoing return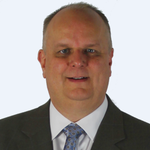 Andy Balderson
Senior Director of Sales and Marketing
Andy Balderson is an automation industry veteran who took his Electronics Engineering Technology degree straight to the world of sales and marketing. With over 30 years of experience in the field, Balderson is familiar with a wide variety of automation products and solutions including Motion Control, HMI, SCADA, PLCs, and Collaborative Robotics. Having recently joined Brooks Automation as their Senior Director of Sales and Marketing, Balderson is looking forward to expanding from Brooks' stronghold in Life Sciences application into electronics, packaging and machine feeding applications in more traditional industrial markets.
Exclusive Sponsor

PreciseFlex™ collaborative robots from Brooks Automation offer built-in safety and ease of use, and can be operated without guarding in tight spaces. Utilizing unique advanced technology, PreciseFlex™ are the fastest, safest cobots on the market.
Brooks offers several robot models suitable for various bin picking, packaging and tending, material handling and inspection applications. With its low energy usage and internal controllers, PreciseFlex™ cobots are also ideal for pairing with mobile robots.
Robot models include:
PreciseFlex™ DD robot, with a high Z-axis and cylindrical working volume that enables a smaller footprint than comparable robots.
PreciseFlex™ 100 Cartesian, featuring a space-saving design that delivers speed and safety.
PreciseFlex™ 400, ideal for benchtop applications where price, ease-of-use, space and safety are critical.
PreciseFlex™ 3400 SCARA, ideal for small parts handling and consumer electronics testing.
This webinar is filed under: