Webinars
Smart Automation: How AI is Changing Industry Today
Originally Recorded March 15, 2022 | 10 AM - 12:00 PM ET
ABOUT THIS WEBINAR

This webinar is part of our Automate Preview Series
Artificial intelligence is layering atop robotics, vision, motion control, and other automation technologies — to create new solutions, great flexibility, and expanding opportunities. Big tech companies — once focused more on your phone than the factory floor — now view manufacturing, robotics, and industrial automation as key segments of their business. This transformation will touch every aspect of the automation ecosystem, from product design to manufacturing processes to the delivery at a customer's door. Learn from industry leaders about the opportunities and challenges in deploying AI across your operations.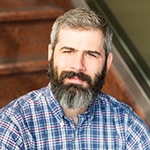 Dr. Randolph Voorhies - Co-founder & Chief Technology Officer, inVia
Rand is a technology and robotics expert. He leads the inVia engineering team that builds the AI-driven software at the core of the robotics system. This includes product development, customer technology/software support, and management of technology investment strategy.
Prior to inVia, Rand worked within NASA's jet propulsion laboratory during his Ph.D. program. He completed his bachelor's, master's and Ph.D. in computer science and robotics at the University of Southern California. Rand joined Dan and Lior in co-founding inVia Robotics to apply intelligent automation to the e-commerce industry.
In his free time, Rand enjoys Olympic weightlifting and restoring his 1971 Datsun 240Z.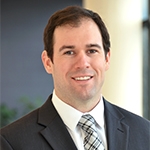 Dr. Thomas Evans, Robotics Chief Technology Officer, Honeywell SPS
In his role as the robotics chief technology officer for Honeywell SPS, Dr. Thomas Evans is responsible for providing the technical vision and development for robotics and AS/RS shuttle solutions. He works closely with the Honeywell Offering Management teams to target and develop robotic solutions to assist Honeywell customers in addressing their issues and technological advancement initiatives.
Dr. Evans has 20 years of collective experience in robotics and engineering research and development. Previously, he served as the chief technology officer for Orbital Engineering in Pittsburgh. Prior to that, he worked as a research associate professor at West Virginia University and conducted consulting research for various robotics projects for the NASA Goddard Space Flight Center. In addition, Dr. Evans has received many notable awards and authored numerous publications throughout his career.
Dr. Evans earned a bachelor's degree in mechanical engineering from Wichita State University, as well as a master's degree in mechanical engineering and a Ph.D. from West Virginia University.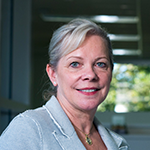 Dr. Irene J. Petrick, Senior Director of Industrial Innovation, Intel
Dr. Irene J Petrick joined Intel in 2015 and is Senior Director of Industrial Innovation in the Internet of Things Group. Irene focuses on emerging technology, social, and global trends and their combined impact on the industrial space. Her work highlights the transition to intelligent manufacturing, the technology solutions driving computing across the manufacturing enterprise, and the needs of the future workforce. She also explores new manufacturing methods such as 3D printing and the new business models that are enabled by intelligent manufacturing. Prior to joining Intel, Irene was a professor at Penn State and has been actively engaged with companies in their innovation and technology strategies for over 25 years, including work with twelve Fortune 100 companies, the U.S. military, and a wide variety of small to medium sized enterprises. Irene is author or co-author on more than 225 publications and presentations.
This webinar is filed under: