Webinars
People-Robot Collaboration: Working in Harmony
Originally Recorded June 16, 2022 | Noon - 1 PM ET
ABOUT THIS WEBINAR
Join Lior Elazary, CEO and Co-Founder of inVia Robotics, for an educational session on how human-robot collaboration solutions create harmony between people and robots, allowing robots to work robotically and people to work in a way that's more natural to them.
People like to work in bursts and on a variety of tasks. Using robots and AI alongside people can eliminate tasks that would usually be draining for people, like walking 5-7 miles a day in potentially extreme temperatures within a warehouse. This allows people to focus on more strategic tasks like decision-making and problem-solving, and it ultimately creates better jobs. People who are allowed to do more stimulating work and have the help of technology for getting the drudgery work done, see warehouse work as a viable career vs just a job.
Key Takeaways:
Learn how to make your warehouse operations smarter to manage growing complexity
Discover how to improve accuracy, optimize labor, and maximize space usage to improve efficiency
Learn how to assign labor based on strengths to optimize collaboration between people and robots
Discover how to improve productivity by creating more fulfilling jobs for your warehouse workers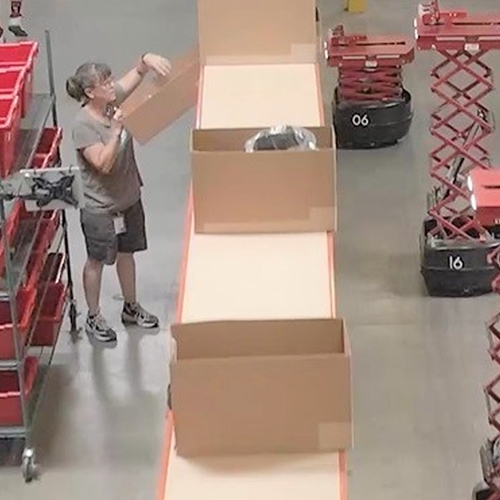 Exclusive Sponsor
inVia Robotics provides automated warehouse fulfillment systems that use autonomous mobile robots and AI-driven software. We dramatically increase productivity and accuracy at a fraction of the cost of traditional automation. We offer our system as Robotics-as-a-Service, eliminating costly capital expenditures.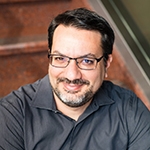 Lior Elazary, CEO and Co-Founder of inVia Robotics
Lior Elazary has more than 20 years of experience as an executive in internet networking, robotics, software development and enterprise architecture businesses. He has led and directed diverse teams developing everything from back-office systems to core enterprise technologies. Most recently, he co-founded and later sold EdgeCast, a content delivery platform with customers such as Twitter and YouTube. Before that, he co-founded and later sold HostPro (now Web.com), an internet hosting company. Elazary completed a master's degree in computer science at the University of Southern California (USC) with a specialty focus on artificial intelligence. He attended a Ph.D. program in robotics at USC, where he met his inVia co-founders. Their work together sparked a passion for the dramatic effect robots can have in driving efficiency and productivity and, most importantly, in helping people live happier and more fulfilling lives.
This webinar is filed under: