Webinars
Industrial Cybersecurity: Is Your Facility Protected?
Originally Recorded February 15, 2022 | 10 AM - 11:30 AM ET
ABOUT THIS WEBINAR

This webinar is part of our Automate Preview Series
Just last year, cybercriminals attempted to poison the water supply in Florida by hacking into a city's system. An airplane manufacturer's confidential customer data files were breached and leaked on the Internet. A major gas pipeline was shut down by a ransomware attack. A major meat producer was forced to close down all its plants. Hackers are now targeting industrial and infrastructure. At the same time, more and more facilities are going to connected operations to empower new efficiencies. How do we keep our facilities protected amid these growing dangers and opportunities?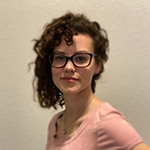 Leah Dodson
Leah Dodson is a cybersecurity researcher and advocate with 10 years' of experience analyzing cybersecurity programs and authoring technical documentation. She specializes in helping organizations aggregate and compile data from their environments and develop customized cybersecurity program plans. Leah dedicates time to continually educating herself and her clients on the latest cybersecurity innovations, tools, techniques, frameworks, and standards.
Leah also serves as a volunteer for the World Juggling Federation, applying her development and program management experience to help drive the goal of getting juggling into the Olympics.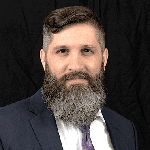 Jeremy Dodson
Jeremy Dodson is the Chief Information Security Officer (CISO) at NextLink Labs where he facilitates digital transformation and cybersecurity program development for clients across a variety of industries.
Jeremy began his 20+ year career in Information Technology and Cybersecurity as a Signals Intelligence Analyst for the United States Air Force. While in the armed forces, Mr. Dodson served in NSA's Center for Executive Protection, where he performed nation-state threat analysis and conducted security briefings at the White House with the President of the United States and top government and military officials.
After leaving military service, Jeremy led the technical team for the U.S. Department of Energy's Office of Independent Enterprise Assessments (EA-21) performing full-scope assessments of critical national infrastructure, including 92 DOE sites, nuclear weapons complexes, Power Marketing Administrations, and Headquarters.
Jeremy's passion for technology extends beyond his career. He served as a technical advisor for the Alternate Reality Game (ARG) for the NBCU/USA show Mr. Robot, and has developed several mobile platform games. He advocates for educational gamification and creates puzzles designed to entertain and educate participants.
Jeremy also holds the unique distinction of being on the reigning 4x world champion dodge juggle protect team. He volunteers for the World Juggling Federation, helping advance their goal of making juggling an Olympic sport.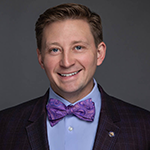 Jay Korpi
As a Principal Cybersecurity Advisor for NextLink Labs, Jay puts his 21 years of military service and strong social engineering skills to work in some of the most creative ways possible. Before retiring from the Air Force he was responsible for handling and protecting sensitive, mission critical data for one of the top weapons systems in the arsenal. Jay also was fortunate enough to have the opportunity to secure government contracts for large medical facilities, gaining invaluable experience coordinating cross agency federal teams.
After his military service he was able to put his social engineering and physical security skills to use as a Principal Cybersecurity Advisor leading red teams for one of the nation's largest municipalities. During these full-scope adversarial attack emulations he was able to improve access controls and information security through the analysis of procedures done correctly and those needing a little more improvement. While executing his duties as a social engineering expert, he has been a janitorial custodian and CEO of a billion dollar company all in the same day.
In his few free moments, Jay likes to stand atop the world as the World Juggling Federations four-time Dodge Juggle Protect World Champion. He was also instrumental in creating and kicking off the Alternate Reality Game (ARG) for the TV show Mr. Robot. As a consultant for NBCU, Jay helped ensure accuracy of the technical elements of the show and infused a fun interactive game for fans to follow and play as the show aired. Serving as the liaison between the top executives at NBCU and his team was one of the most exciting experiences of his career.
This webinar is filed under: