Webinars
Industrial 3D Printing: Growth, Adoption and Use Cases
October 19, 2023 | Noon - 1 PM ET
ABOUT THIS WEBINAR
Where can 3D printing fit in your organization: Prototype tooling? Creating parts to prove out automation? Spurring innovation? Light weighting for End of Arm Tools? We don't know what we don't know when it comes to printing our tools, parts and accessories. This panel discussion is going to come armed with lots of use cases, photos and video to show how 3-dimensional printing is changing manufacturing, automation and robotics for good.
Key Takeaways:
Examples and use cases in industry
The ROI of 3D printing
How to get started in 3D printing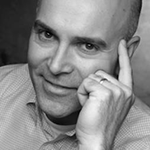 Jim Beretta
Jim Beretta is president at Customer Attraction, a Marketing Consulting company specializing in the automation and robotics industry. He is best known as the driving force behind marketing and branding for one of North America's largest automation integrators, with over 20 years in the automation industry. He operates his marketing consultancy and works with Automation manufacturers, distributors, robot companies and the automation community around the world. Jim is a speaker and moderator at industry conferences and is an expert at marketing and branding. He is also a member of A3 Robotics.
This webinar is filed under: