Webinars
How to Take Advantage of the Digital Age
Originally Recorded November 04, 2021 | 2 PM - 3 PM ET
ABOUT THIS WEBINAR
Physical assets and industrial applications may be doing the work, but digitalization offers an increasingly important tool for boosting productivity, reducing downtime, improving product quality, cutting costs, and increasing consistency across production lines and facilities. The digital age is upon us. As COVID-19 has shown, digitalizing operations is an important part of being competitive and nimble in our current era.
In this webinar, we will discuss what that means and how organizations can execute on the promise.
Attendees will learn:
How to use AI and machine learning to harvest insights, improve performance, and streamline operations
How to develop a scalable, resilient network to support AI and ML – whether it starts with greenfield or brownfield
Cybersecurity practices to protect data, IP, and assets
How to walk away with value from the investment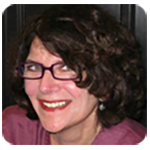 Kristin Lewotsky
Kristin is a contributing editor for Motion Control Online and has written about motion control and automation for more than nine years. As a technical writer, she covers a variety of subjects ranging from memory and micro-electronics to nano-technology to lasers and photonics. Kristin previously worked as an engineer on NASA's Chandra X-Ray Telescope before switching to writing about technology. Kristin holds a Bachelor of Science Degree in Physics and a Master's in Optics and Photonics from the University of Central Florida.
This webinar is filed under: