Webinars
Getting Started with Robotics
Originally Recorded August 04, 2020 | Noon - 1 PM ET
ABOUT THIS WEBINAR
Industrial Robots are the heart of Lean Manufacturing and are vital to the current vibrant manufacturing economy in North America. The "Getting Started with Robotics" presentation is an introduction to the Industrial Robotics or Flexible Automation Industry. We will explore Robot Based Automation Systems to include how the industry functions, why to choose robot based automation, principles of system integration and the business case for automating and calculating ROI. The attendee will learn through discussion and evaluating system photos and videos illustrating various robotic based flexible automation systems.
Attendees Will Learn:
How to justify the use of robot based automation systems

What equipment comprises a robot-based automation system

How to evaluate an integrator for your system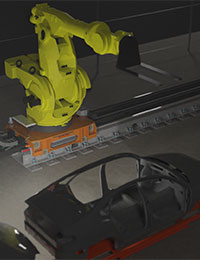 Exclusive Sponsor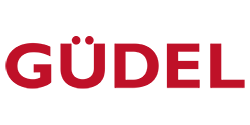 Güdel Inc. is the US subsidiary of Güdel Group, a global manufacturer of robotic automation products, systems and services. Güdel supplies linear motion modules, robot track motion units, gantry robots and components to OEM's, systems integrators and machine builders serving the automotive, aerospace, logistics, heavy industrial and power generation industries. Güdel Inc. Is located in Ann Arbor, Michigan in a dedicated 45,000 square foot facility, providing North American customers with engineering, design, production, and, customer service support. Güdel Group was founded in 1954. Headquartered in Langenthal, Switzerland, today Güdel operates in 21 locations worldwide.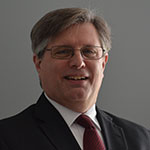 Bob Rochelle
Bob Rochelle is an Account Manager for Güdel Inc. He received a BS and Master's Degree in Engineering from Virginia Tech and his Industrial Automation career spans over 30 years where he has held positions in Engineering, Sales, General Management and Consulting. Bob is a veteran speaker for industry groups, has taught engineering at the University and Community College level and is a freelance author for technical journals. He recently led a committee writing the first Sanitation Standard for Industrial Robots in the Food Processing Industry, is a regular contributor to the RIA and served in the past on the RIA's Board of Directors. He enjoys sharing his unique experience in Industrial Automation through various speaking roles at conferences and webinars like this one.
This webinar is filed under: