Webinars
Getting Started with Automation: ROI, Justification and Creating a Plan
Originally Recorded April 11, 2023 | Noon - 1 PM ET
ABOUT THIS WEBINAR
With what seems to be the ever-decreasing labor supply, is the need to prove the ROI gone too? Is the automation RAMP phase more important than simple commissioning? From the Total Cost of Ownership to financial modeling we look at the broad strokes of how to consider, internally sell the automation and the most important part of a successful automation system: the plan.
Key Takeaways:
How do I get started in automation?
How important is the ROI argument?
Best practices when approaching automation.
How to reduce risk in automation projects?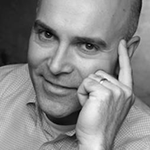 Jim Beretta
Jim Beretta is president at Customer Attraction, a Marketing Consulting company specializing in the automation and robotics industry. He is best known as the driving force behind marketing and branding for one of North America's largest automation integrators, with over 20 years in the automation industry. He operates his marketing consultancy and works with Automation manufacturers, distributors, robot companies and the automation community around the world. Jim is a speaker and moderator at industry conferences and is an expert at marketing and branding. He is also a member of A3 Robotics.
This webinar is filed under: