Webinars
Developing Tomorrow's Engineers Today: An Educational Program Focused on Automation Competencies
Originally Recorded November 10, 2021 | 2 PM - 3 PM ET
ABOUT THIS WEBINAR
The automation industry is growing at such a fast pace, universities, technical/vocational schools and MEPs struggle to provide the proper robotics training to prepare tomorrow's engineers. Most curricula focus solely on robot programming, and lack the hands-on training and broader automation competencies for students to enter the workforce fully prepared. In this webinar, you'll learn about one such program developed by Universal Robots, the leader in collaborative automation. Known for being ultra-safe and easy to learn, with the fastest adoption rates in today's industrial manufacturing facilities, cobots are the ideal training tool for students, whether they're second grade or post-secondary. This webinar will include real-world video and successful case study examples.
Key Takeaways:
Key components of a well-rounded automation training program
Various robotics career pathways
Value of credentialing and industry certified programs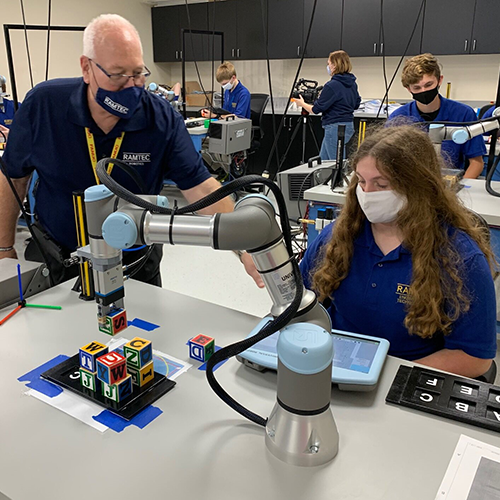 Exclusive Sponsor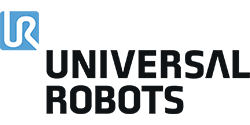 Universal Robots aims to empower change in the way work is done using its leading-edge robotics platform. Since introducing the world's first commercially viable collaborative robot (cobot) in 2008, UR has developed a product portfolio including the UR3e, UR5e, UR10e, UR16e and UR20, reflecting a range of reaches and payloads. Each model is supported by a wide selection of end-effectors, software, accessories and application kits in the UR+ ecosystem. This allows the cobots to be used across a wide range of industries and means that they can be redeployed across diverse tasks.
The company, which is part of Teradyne Inc., is headquartered in Odense, Denmark, and has offices in the USA, Germany, France, Spain, Italy, the Czech Republic, Romania, Turkey, China, India, Japan, South Korea, Singapore and Mexico.
Universal Robots has installed over 50,000 cobots worldwide.
We have a comprehensive sales and support network with over 800 distributors and certified system integrators located in over 60 countries helping our customers select, purchase, deploy and care for their cobots.
For more information, please visit www.universal-robots.com.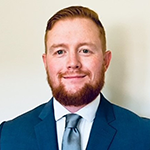 Corey Adams, Business Development Manager – Education
Based in Columbus, Ohio, Corey Adams has nearly 10 years in industrial automation industry experience. He has worked in business development with Universal Robots for two years, and now specializes in Education industry sales. Prior to joining Universal Robots, Corey worked in project management and technical sales for an industrial manufacturing distributor and robot integrator. He served honorably in the U.S. Coast Guard and holds MBA Degrees from Keller University in Finance and Marketing.
This webinar is filed under: