Webinars
Collaboration and Robotics: The Latest Solutions
Originally Recorded November 09, 2021 | 10 AM - 12:30 PM ET
ABOUT THIS WEBINAR

This webinar is part of our Automate Preview Series
Experts in automation will tell you: There is no such thing as a collaborative robot – only a collaborative application. But what does that really mean? And how are application evolving to be truly collaborative? Join industry leaders for a discussion of the benefits of collaborative robotics applications, with insights and advice on implementing this fast-growing segment of automation. Learn how artificial intelligence, machine vision and other automation technologies are converging to grow the capabilities of collaborative automation.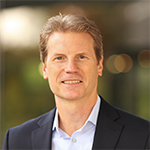 Paul Santi
General Manager - Automation Systems Group 
FANUC America Corporation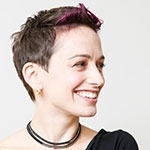 Clara Vu
CTO and Co-Founder
Veo Robotics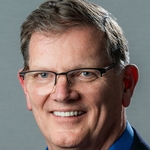 Joe Campbell
Head of Strategic Marketing, Universal Robots
Joe Campbell is a long-time veteran of the robotics and automation industry. After executive assignments in sales, marketing, operations and customer service with industry leading robot, system integrator and engineering companies, Joe is head of strategic marketing for Universal Robots. Joe is a graduate of the University of Cincinnati. He is a regular speaker, lecturer and author on manufacturing labor issues, and the technology and economic benefits of robots and factory automation. Joe and his family live in Birmingham, MI.
This webinar is filed under: