Webinars
Bots and 3D Vision: Your Higher-Throughput Dream Team for Automotive Applications
March 30, 2023 | Noon - 1 PM ET
ABOUT THIS WEBINAR
Vision based technology is a valuable player on your automotive roster, particularly for parts feeding applications that involve huge components! But how exactly does 3D vision enable safe, reliable parts feeding? And should you consider 2D vision applications as well?
Vision solution experts from SICK and Epson are ready to demonstrate the benefits of vision technology, explain how robotic solutions can be cost effective, and offer insights of the power of industrial bots when it comes to speed, throughput, and ROI. Register for free today!
Key Takeaways
How advances in 3D vision software enables industrial robots to operate at higher speeds, keeping throughput levels high, providing a better ROI
Kinds of robot guidance applications that are beyond 2D vision capabilities
Differences between collaborative and industrial robots
Ways automation solution providers are working together to provide better overall solutions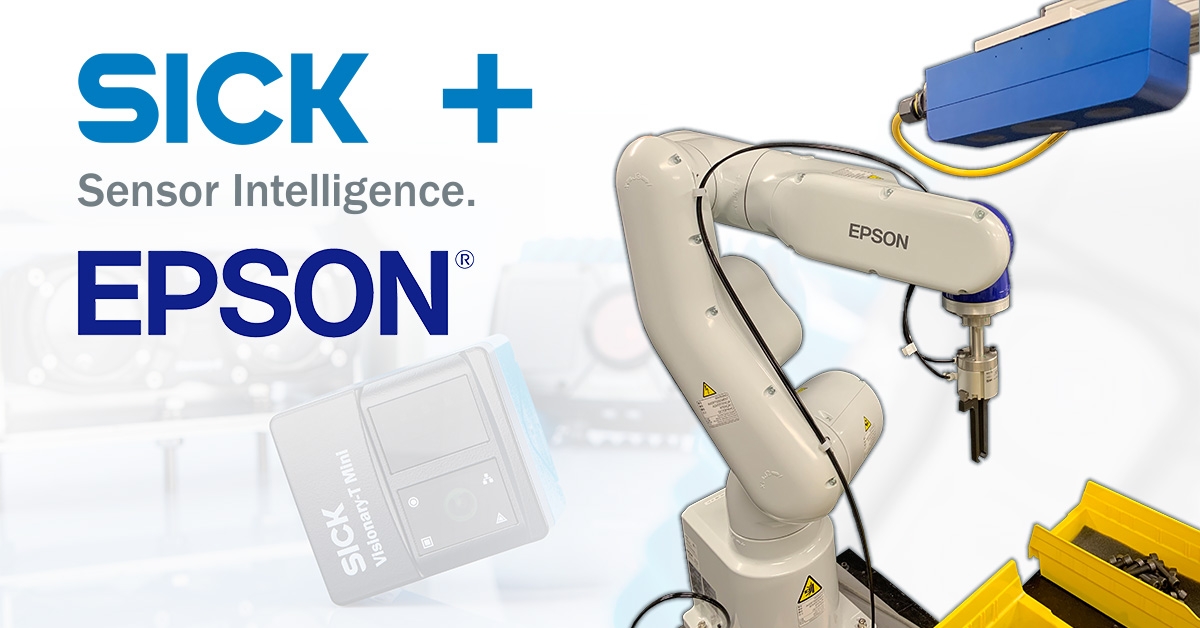 Exclusive Sponsor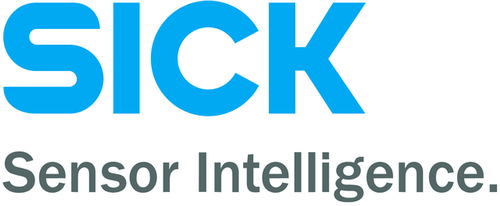 Whether safeguarding robot assembly areas or inspecting in-process or finished product, companies can count on SICK for innovative products and top-notch expertise to deliver a wide range of product application solutions. Products from SICK initiate, inspect, confirm, monitor and safeguard the movement of product in a variety of industries that use robotics for automation. With the customer as our focus and innovation as our guide, SICK is equipped to deliver unique and superior products to the robotics industry.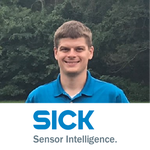 Nick Longworth
Business Consultant – Industrial Robots
SICK
As a Business Consultant – Industrial Robots for SICK, Nick Longworth guides the overall United States market success of SICK's robot guidance portfolio throughout the entire product lifecycle. Primarily focused on SICK's PLOC2D and PLB products, Longworth is responsible for providing the highest level of product/application knowledge, product positioning, and marketing expertise. Longworth also functions as a technical consultant for industrial robotics technology for SICK. Longworth joined SICK in 2019, after gaining over seven years of experience in the automation engineering and machine building fields. He is a Certified Vision Professional with a bachelor's degree in Physics and Business Administration from Washington College and a master's in Robotics Engineering from Worcester Polytechnic Institute.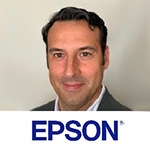 Aaron Donlon
Product Manager – Robotics
EPSON Robots
Aaron Donlon has over two decades in the industrial manufacturing space holding engineering and product roles to enable the adoption of automation solutions. As Product Manager on the Factory Automation Robots team at Epson America, Aaron is responsible for launching new hardware and software solutions, tradeshows, and managing the product roadmap across the industrial robotics product category. Aaron holds a BS and MS in Mechanical Engineering from the Rochester Institute of Technology.
This webinar is filed under: