Webinars
Automation ROI, TCO and Hidden Savings
Originally Recorded August 24, 2021 | Noon - 1 PM ET
ABOUT THIS WEBINAR
The economics of automation are usually pretty straightforward, except when they aren't. The return on investment calculation has to include a lot of preparation, project management and hidden costs. On the other side you have to consider the total cost of ownership as well as hidden savings, such as buying re-deployable automation like robotics, power consumption, smart conveyance and collaborative technologies.
Attendees will learn:
Why spend more (or less) on flexibility?

Track mounted technologies

Mobile as a strategic differentiator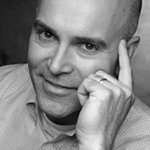 Jim Beretta
Jim Beretta is president at Customer Attraction, a Marketing Consulting company specializing in the automation and robotics industry. He is best known as the driving force behind marketing and branding for one of North America's largest automation integrators, with over 20 years in the automation industry. He operates his marketing consultancy and works with Automation manufacturers, distributors, robot companies and the automation community around the world. Jim is a speaker and moderator at industry conferences and is an expert at marketing and branding. He is also a member of A3 Robotics.
This webinar is filed under: