Webinars
As-A-Service, At Your Service: Exploring Robotics and Software Services
Originally Recorded January 10, 2023 | Noon - 1 PM ET
ABOUT THIS WEBINAR
Is there service that we cannot subscribe to in manufacturing? Robots as a service, software as a service, sensors as a service…well maybe not, or maybe? Spare parts, tooling, maintenance as a service? What about the entire automation system or line "as a service"? Can we pay by bitcoin and operate by blockchain, pay by the minute or remunerate as the items are produced? What are some of the trends and what does the future look like as manufacturers seek innovative ways to move capex to pay-for-service models?
Key Takeaways:
Understand who is offering robots as a service
Why are people buying the service
Where alternative offerings exist to capex budgets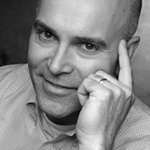 Jim Beretta
Jim Beretta is president at Customer Attraction, a Marketing Consulting company specializing in the automation and robotics industry. He is best known as the driving force behind marketing and branding for one of North America's largest automation integrators, with over 20 years in the automation industry. He operates his marketing consultancy and works with Automation manufacturers, distributors, robot companies and the automation community around the world. Jim is a speaker and moderator at industry conferences and is an expert at marketing and branding. He is also a member of A3 Robotics.
This webinar is filed under: