Webinars
Advances in Motors: Types, Uses and Integrations
September 12, 2023 | Noon - 1 PM ET
ABOUT THIS WEBINAR
Motors are everywhere. They are getting smaller, better, quieter, smarter. We are getting more demanding on these hardworking devices. There are trade-offs though: noise and heat, performance and cost, longevity, and packaging. Join us on a panel with the manufacturers and integrators to discuss who wants what and when.
Key Takeaways:
Trends in motor manufacturing
Types of motors
Where companies are investing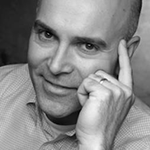 Jim Beretta
Jim Beretta is president at Customer Attraction, a Marketing Consulting company specializing in the automation and robotics industry. He is best known as the driving force behind marketing and branding for one of North America's largest automation integrators, with over 20 years in the automation industry. He operates his marketing consultancy and works with Automation manufacturers, distributors, robot companies and the automation community around the world. Jim is a speaker and moderator at industry conferences and is an expert at marketing and branding. He is also a member of A3 Robotics.
This webinar is filed under: