Examples of Automation in Warehousing
POSTED 05/03/2023
 | By: OnLogic
At the heart of many supply chains, is a warehouse. More than just a building to store goods, the modern warehouse is a bustling center of activity, advanced technology, and many different types of warehouse automation. The industry has had to advance quickly to keep up with the growth of eCommerce and the increasing demand for storage and logistics services. Advanced technology for automation in warehousing has been the key to meeting demand.
What is automation in warehousing?
Automation in warehousing is all about leveraging technology to generate operational efficiencies. This is achieved through reducing tasks that are repetitive, labor intensive, and/or prone to human error.
Warehouse automation offers huge benefits including:
Boosted productivity
Reduced human error
Improved safety
Reduced operational costs
By eliminating time intensive, physically demanding, and mundane tasks, workers can focus on more value-added responsibilities, like customer service and quality control.
Some examples of automation in warehousing
A number of OnLogic customers are creating innovative solutions to improve warehouse processes, from palletizing to depalletizing and everything in between.
Efficient Palletizing
Palletizing is the act of placing products on a pallet for shipping or storage in a logistics supply chain. It's critical to carefully stack the products to maximize the amount of product on a pallet while keeping the products and workers safe. The weight and size distribution needs to be ideal to prevent products from shifting or toppling. This is especially important when creating a mixed pallet – which is a pallet with a selection of diverse products.
Leveraging technology for efficient and safe palletizing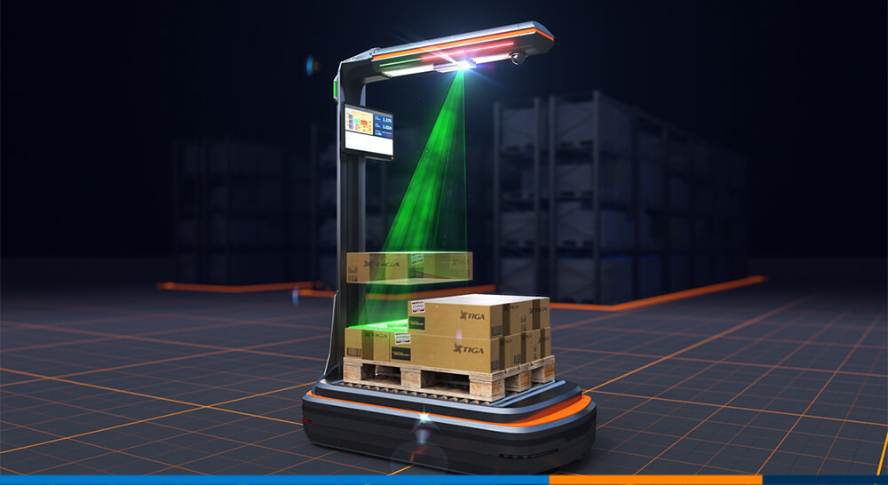 SAT Technologies, based in the Netherlands, created the Stack Assist Tool (SAT) to assist the palletizing process. The solution presents employees with simple stacking instructions on a panel PC screen mounted directly on the forklift. In addition, it offers a laser that highlights exactly where, and in what order to stack products. The solution ensures a smooth process whereby order fulfillment pickers can create stable pallets. The end result is increased productivity, fewer errors and a safer work environment.
Pallet Dimensioning
Acquiring pallet dimensions or "dims" is a critical step in the supply chain to prepare the pallet for shipping or storage. To do this task manually is time consuming, prone to errors and a safety concern.
GPC Systems, based in the UK, created the Freight Measuring Solution. The goal for this dimensioning software solution is to provide accurate, fast and complete freight dimensions. They leverage Intel® RealSense cameras with stereo depth perception to acquire 3D measurement data. The measuring process is quick and totally automated, the forklift driver doesn't even need to trigger the dims. That means they can focus their attention on safe warehouse operations.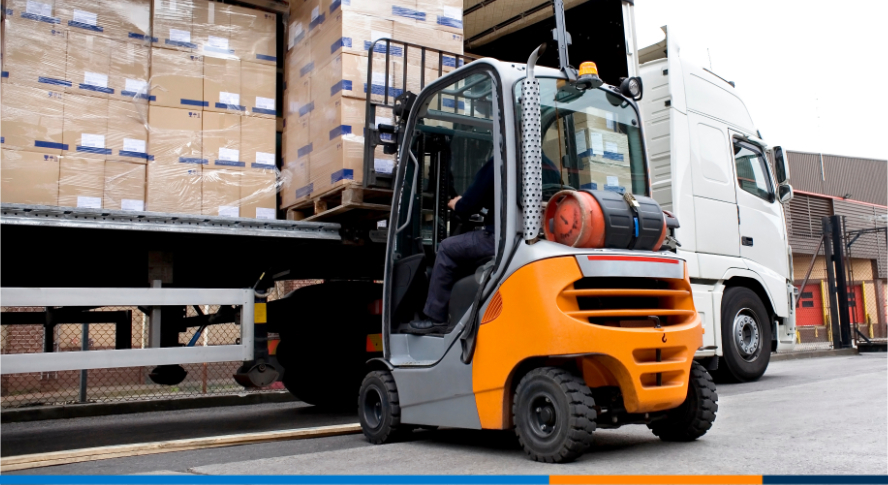 Barcode scanning system for a warehouse
There are many questions that may keep a warehouse manager up at night:
What if a pallet gets loaded on the wrong truck?
What if the employee forgets to scan the pallet?
What if a receiving warehouse claims that the pallet was damaged or missing?
Artemis Vision, based in Colorado, created a barcode scanning solution called the RaPTr (Rapid Pallet Tracker) to track the movement of products and address those concerns. Their solution helps to ensure that products are delivered to the right destination at the right time in good condition. It does this by capturing a photograph of the pallet and the barcodes as they pass by. A panel PC displays custom messaging to provide immediate feedback and the photograph of the pallet is stored to provide visual evidence of the condition and content of the pallet.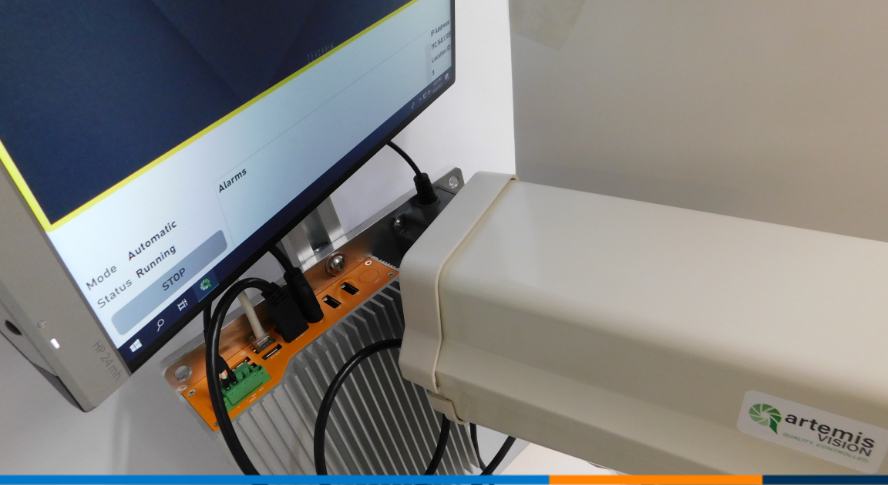 Depalletizing mixed pallets
Mixed pallets are often stacked in a non-uniform way. Removing the items or depalletizing is not a difficult task for a human, but it is a difficult career. The repetitive and physical nature of the job is hard on the human body and mind. On the other hand, a robotic solution can handle the physical nature of the job, but it is challenged when faced with different size products and varied packaging.
Plus One Robotics, based in Texas, created robotic software for their solution called the PickOne Depalletizing Solution. They leverage AI data to enable the robotic automation of removing items from a mixed pallet. Used in e-commerce fulfillment and warehouse distribution centers, the solution also enables exception handling, so when a robot isn't sure what to do with a package, a human manager is alerted.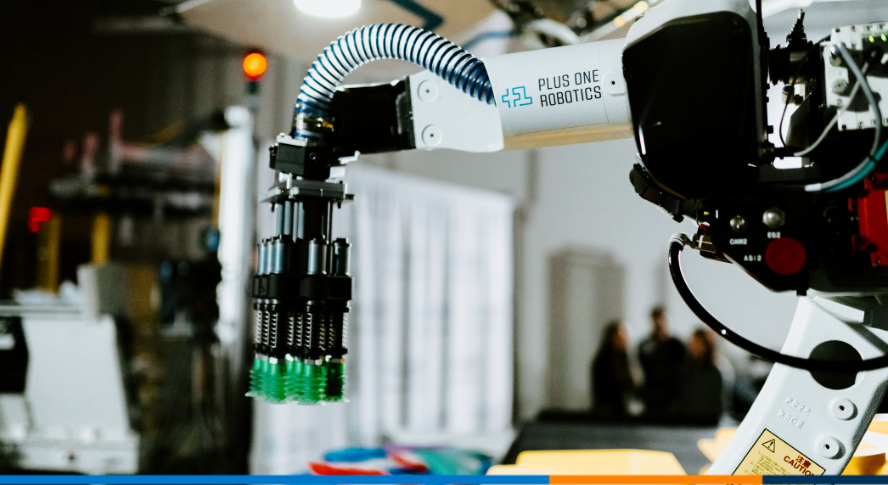 Computers for an automated warehouse
Looking for a hardware platform for your smart warehouse innovation? Check out our blog titled The Best PC for Smart Warehousing and Logistics. We cover the three main considerations when researching hardware including:
Location
Connectivity
Software requirements
Knowing all your requirements will help you get the best solution for your needs. To help you identify the exact hardware requirements of your project and variables that could impact the performance of your computer hardware, we've created a guide – download your copy of the Ultimate Hardware Guide and Checklist today!