Better Industrial Control & Monitoring Through Real-Time Machine Vision
POSTED 06/07/2018
 | By: Jerry Leitz, Director of Field Engineering, Motion Control
Advancements in real-time machine vision software allow you to conduct real-time image capture and processing for all your industrial automation needs. Integration of machine vision technology ensures improved productivity and efficiency in manufacturing facilities through reduction in turn-around-times. Here are ways in which real-time machine vision software improves industrial automation processes.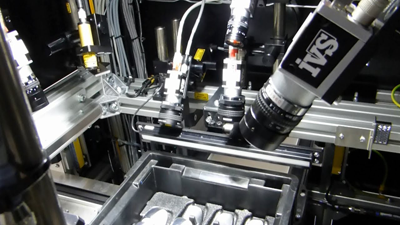 Maximize The Potential Of Your Machinery
Software ensures that the potential of all industrial machinery is boosted through integration and seamless operation. This happens by exploiting such technologies and elements as FPGA, GPU, Multi-CPU, Multi-Core CPU and SIMD, among others. Such technologies and their integration with hardware reduce the time it takes to get to market.
Support Other Platforms Within Your Production Process
An industrial automation system is designed to easily integrate and automate different platforms within the production process. Such systems include HPC clusters and smart cameras. Their integration ensures that a single intuitive API is used. Machine vision engineers are able to develop customized real-time vision software that enhances your industrial processes by making split second decisions and adjustments based on image feedback, thereby leading to greater efficiency.
Capture Images
An industrial automation system with integrated real-time machine vision software can capture images from any industrial process on the shop floor. This is through an interface that supports such features as GigE vision, USB3, DVI-D, CoaxPress, and Camera Link, among others. With full view of your operations throughout the plant, you are certain that your operations will remain smooth.
Download: Machine Vision Datasheet
Flexibility & Choice
The technology in use gives flexible options for out-of-the-box and customized software. This flexibility comes through the use of technologies like 64-bit Windows 7+, RTX64 and Windows 10 IoT that allow for open-source tools and proprietary software to be utilized in industrial automation.
Reduced Cost
Initial and running cost of technology deployment can be intimidating. Further, when not accurately implemented, it can lead to production disasters. With real-time vision technology, your industrial automation processes are made more efficient, fast and cost effective. With improvements in production, your operation cost reduction leads to improvements in profit margins. RTX64 RTOS integrated with machine vision, allows for real-time determinism. Some of the features you get include real-time capturing of images, processing the images, their display and annotation.