Flexible Vision Service
AI Image Tagging
Service Areas: Alabama, Alaska, Arizona, Arkansas, California, Colorado, Connecticut, Delaware, Florida, Georgia, Hawaii, Idaho, Illinois, Indiana, Iowa, Kansas, Kentucky, Louisiana, Maine, Maryland, Massachusetts, Michigan, Minnesota, Mississippi, Missouri, Montana, Nebraska, Nevada, New Hampshire, New Jersey, New Mexico, New York, North Carolina, North Dakota, Ohio, Oklahoma, Oregon, Pennsylvania, Rhode Island, South Carolina, South Dakota, Tennessee, Texas, Vermont, Virginia, Washington, West Virginia, Wisconsin, Wyoming, Canada, Mexico, and International
Knowing that tagging images can be a tedious task for large or small image sets, Flexible Vision offers full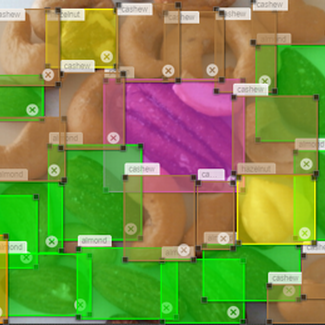 Knowing that tagging images can be a tedious task for large or small image sets, Flexible Vision offers full tagging services to help streamline and scale your implementation accurately and quickly.
3 Simple Steps:
1. Create your project
2. Add your images
3. Share your project with us
We'll take care of the rest!