SMAC Moving Coil Actuators Product
SMAC LAR31 Linear Rotary Actuator
Model: LAR31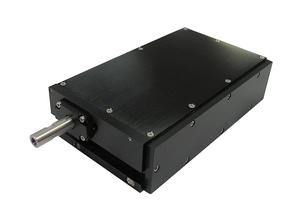 Specifications
Linear Rotary Actuators - Programmable in Force/Torque, Speed and Position.
NOTE: SMAC insists that all units must be operated with a 40% maximum duty cycle. Please see the Tech Info/Set up Information page or manual for further explanation and examples of how to calculate the duty cycle.
We manufacture actuators to suit our customers' requirements. Please call us if you do not find the right actuator in this list.
Options and Modifications:
| | |
| --- | --- |
| Encoder resolutions | 5µm standard, 1µm and 0.1µm optional for most units. Consult factory for availability. |
| Shaft ends | Male, Female, Blank and Custom (check with factory on availability of Custom option) |
| Return spring | Prevents the shaft from dropping during vertical operation when power is cut. |
| Vacuum through the shaft | For pick and place applications |
| Extended nose bushing | For tighter shaft run-out and higher side load onto the shaft. |
| Increase of the maximum force and acceleration | 48 volt coil and double coil options are available for some units with 24 volt single coil. Please consult factory for availability. |
| Increase of the force accuracy and lifetime | Extra long life linear guide / Low friction linear guide |
Other Products from SMAC Moving Coil Actuators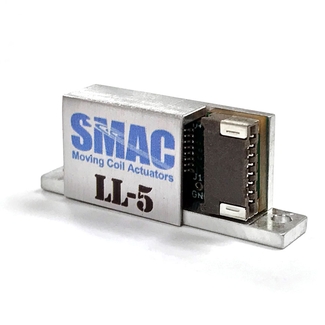 The SMAC LL linear encoder is a miniature non-contacting high-resolution incremental linear encoder, which delivers two count channels in quadrature RS422 output signals.