Performance Motion Devices Product
Magellan® MC58113 Motion Control IC
Model: MC58113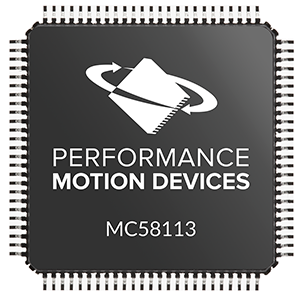 Magellan MC58113 Single-axis Positioning Motion Control IC with Current Control
Our Magellan® MC58113 Motion Control IC provides high-performance motion control with an integrated digital current loop for medical, scientific, robotics, and automation applications. Available as a single, one-axis IC, the MC58113 IC is a programmable device that provides positioning, velocity, and torque control for Brushless DC, step, and DC Brush motors. This versatile and powerful IC provides profile generation, servo-loop closure, commutation, and pulse and direction output along with direct quadrature encoder input. Advanced digital current control and amplifier switch signal generation technology deliver ultra-smooth, ultra-quiet motor operation.
Get started easily with a PMD Developer Kit. It includes an easy-to-implement board and software development tools that significantly reduce motion system design time.
To learn more about the entire Magellan family of positioning ICs, visit our website today.
Other Products from Performance Motion Devices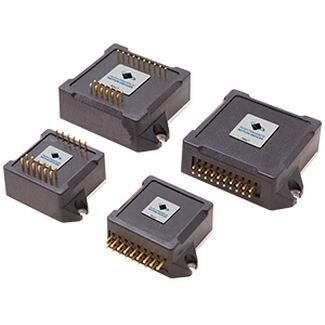 Atlas Digital Amplifiers are compact single-axis amplifiers that provide high-performance torque control for Brushless DC, DC Brush, and step motors.