Pelonis Technologies, Inc. Product
15 x 15 x 4mm 5V DC Micro Fan
Model: AGA154
AIR-G Series Micro Fans and Blowers are ideal alternatives to traditional fans and blowers and can be customized to satisfy applications that require an effective miniature cooling solutio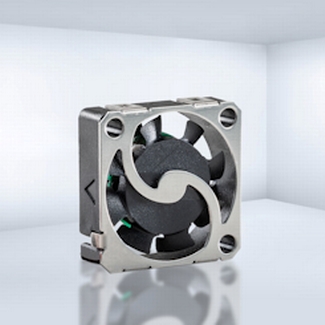 AIR-G Series Micro Fans and Blowers operate without silicon steel stack motors and have axial air-gaps that are PARALLEL to their axis. This makes them ideal miniature cooling devices.
Axial Air-Gap Characteristics
Low Profile
Energy efficienct (power savings 20%~40%)
No silicon steel stack (no current loss)
Lower startup voltage ( < 2.5V)
Ingress Protection: IP58
No power loss at high temperatures
Highly modularized production process
FEATURES & SPECIFICATIONS
Voltage Range: 2.8V~5.5V
Bearings: Axially Grooved Bearing
Airflow: 0.30~0.40 CFM (0.009~0.011 m3/min)
Lead Wires: UL1571, 32 AWG, 60mm
Operating Temperature: -10°C ~ +60°C
Operating Life: 20,000 hours @45ºC
Protection: Locked Rotor, Auto Restart, & Polarity Protection
Optional Features: Frequency Generator (Tachometer), PWM Speed Control - optional
IP Protection: IP58 Dust & Moisture Protection
Certification: CE, RoHS Compliant
Other Products from Pelonis Technologies, Inc.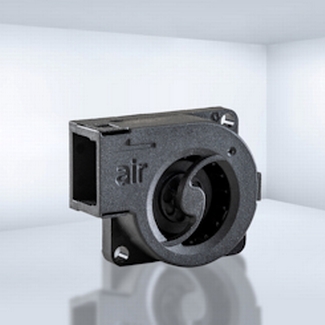 AIR-G Series Micro Fans and Blowers are ideal alternatives to traditional fans and blowers and can be customized to satisfy applications that require an effective miniature cooling solutio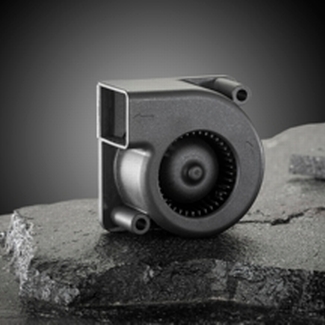 The K5331-37 TITAN series DC blower includes an innovative 37-blade impeller design and an aluminum alloy die cast base that absorbs and disperses heat effectively.