Motion Index Drives, Inc. Product
Parallel Index Drives
Model: TP/XP Series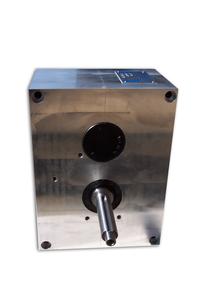 The TP Series is ideal for high-speed applications, indexing a conveyor or controlling pivot arms. Standard TP Series Parallel Index Drives have aluminum housings that can be treated to suit any automated environment and flame-hardened internal components to extend the indexer's life. The TP Series has a wide range of versatility; multiple options are available that allow it to fill several roles.
Advantages for design engineers and special machine builders
Available with dual input and output shafts
Oscillating index operation capabilities
Easy synchronization of other mechanical devices
Housing machined on all sides for use in any mounting position
Technical benefits for users
High precision in dwell
Backlash-free output flange
Conjugate cam design
Capable of over 1,000 cycles per minute
Flame hardened cams and cam followers
Internal components immersed in oil bath
Completely maintenance free
Options available
Multiple cam designs available
Clockwise, counter-clockwise or oscillating index mode of operation
Automatic reversing cam
Gear motors for special environments (e.g. explosion proof, water proof)
Custom shaft sizes
Hollow shaft on larger models
Custom index and dwell angles
Clean room ready with MEDEX Index Drives
Other Products from Motion Index Drives, Inc.