Leadshine Technology Product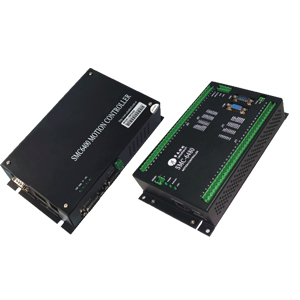 Leadshine is distinguished from others by providing motion controllers that are highly reliable, cost-effective, and easy-to-use. Leadshine's SMC series stand-alone offer 1 to 4 axes motion control for stepper motors or servo motors to accomplish various operations. These controllers can operate stand-alone or support multiple master and slaves, or interface to a PC with an USB interface or USB flash disk.
All of them are SMT processed with high reliability. They are suitable for stepper and servo control systems. Leadshine offers drivers, demo software, and documents to help the users to develop their own application software with G code or BASIC programming.
Other Products from Leadshine Technology