Laser Components USA, Inc. Product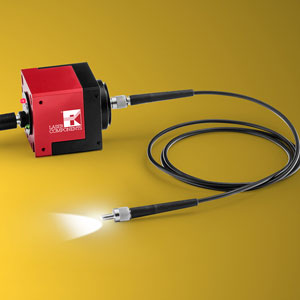 ALBALUX FM is set to spark a new innovation wave in illumination solutions for medical endoscopy, surgical headlights, manufacturing processes, and 3D machine vision. The possibilities are manifold with reliable high optical power, remote fiber-optic beam delivery, and safe drive electronics in a compact enclosure.   A key component of ALBALUX FM is the award-winning LaserLight technology from SLD Laser. Based on GaN semi-polar blue laser diodes, LaserLight generates brilliant white light that is more than 10 times higher in luminance than today's LEDs, yet with minimal power consumption and long lifetime.   To maximize light transmission and precise beam directivity, optical fibers are incorporated that enables unprecedented >150 lumen CW output with sharp narrow edges. This results in enhanced vision that provides faster processing times and more reliable monitoring on the manufacturing floor, and improved diagnostics and patient outcome in medicine.   ALBALUX FM is designed to offer the user full flexibility in both standard and custom configuration requirements. The plug-and-play module features custom-designed electronics to ensure safe operation of the LaserLight diode.
Other Products from Laser Components USA, Inc.