Kistler Group Product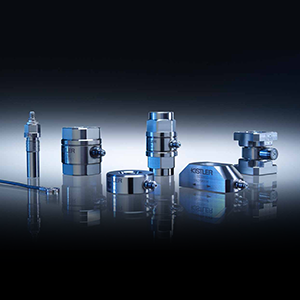 Transparent manufacturing processes ensure quality and reduce costs.
Focus on quality and cost-effectiveness
Quality and precision standards in industrial manufacturing are continually increasing while competition is becoming even more fierce, thereby making it essential to optimize and monitor the entire production chain. Kistler's measurement and system technology can help meet these requirements, laying the foundations for zero-defect industrial production.
Ensuring the quality of the end product is always the top priority in the automotive industry and the medical technology or electrical engineering sectors (to mention only a few examples); and this is why strict standards are specified for this purpose. Especially if many individual components are assembled to form one single product, each component must already have been tested by the suppliers: this is the only way to guarantee the quality of the end product. In many such cases, the only solution is to integrate monitoring systems into the production process.
Force measurement is integrated in the production process
Process monitoring ensures zero-defect production
Quality costs are cut because deviations are detected at an early stage
Process efficiency is optimized due to the flexibility of the measuring equipment
Optimized process efficiency thanks to technology from Kistler
The objective: to implement zero-defect industrial production at the lowest possible cost. Kistler's response: integrated process monitoring, which means direct verification during each process step. This concept is underpinned by sensor technology based on the piezoelectric principle – an approach that is outstandingly suitable for monitoring and optimizing production processes.
Lower quality assurance costs for plant operators
Process-integrated monitoring cuts the costs of quality assurance. This cost-effective solution protects plant operators against the possibility of faulty parts reaching the customer; it also ensures that there is no disruption to any downstream assembly operations.
Click here for more details about our Force Sensors
Other Products from Kistler Group