Harmonic Drive LLC Product
Zero Backlash Rotary Actuator
Model: FHA-C PR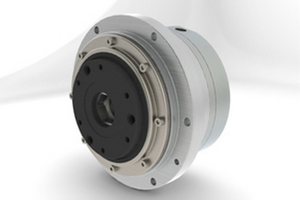 New! FHA-C Series low-profile, hollow shaft, brushless servo actuators are now available in 4 new models with 5 reduction ratios that achieve high-precision rotary positioning. The new FHA-C-PR models round out the already successful brushless actuator line.
We improved the one way and bi-directional positioning repeatability of the FHA-C series to offer an optimal solution for those applications that require increased accurate positioning.
The FHA series is designed to operate with a wide range of third-party drivers, as well as Harmonic Drive LLC's DDP Series, DEP Series, and RTL Series.
Key Features:
High torque
Large center through hole
Compact cylindrical design
Availability of a series of multifunctional control units
Known for its expert engineering and manufacturing, Harmonic Drive LLC products are relied upon every day throughout the motion control industry.
About Harmonic Drive LLC
Harmonic Drive LLC engineers and manufactures precision Harmonic Drive® servo actuators, gearheads and gear component sets. They work with industry-leading customers and companies of all sizes to provide both standard product and custom-engineered servo actuators, gearheads and gear components. Harmonic Drive LLC provides high precision, high performance solutions to meet customer's mission critical application requirements. The majority of the products sold by HDLLC are proudly made at their US headquarters and manufacturing facility in Massachusetts. Harmonic Drive LLC is AS9100 and ISO 9001 registered. Affiliated companies in, Japan (Harmonic Drive Systems, Inc.) and Germany (Harmonic Drive SE) provide additional manufacturing capabilities.
With over 50 years of experience, our expert engineering and production teams develop enabling technologies and products to meet the needs of an evolving motion control market. We are very proud of our outstanding company history. Our high-precision, zero-backlash Harmonic Drive® gears and Harmonic Planetary® gears have, and continue to play critical roles in robotics, spaceflight applications, semiconductor manufacturing equipment, factory automation equipment, medical diagnostics and surgical robotics.
Harmonic Drive is a registered trademark of Harmonic Drive Systems.

Other Products from Harmonic Drive LLC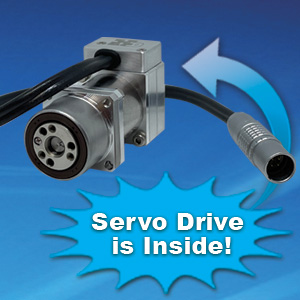 The compact RSF-5 miniature actuator with a zero backlash Harmonic Drive® gear delivers high torque with exceptional accuracy and repeatability. The actuator features an integrated servo drive utilizing CANopen® communication.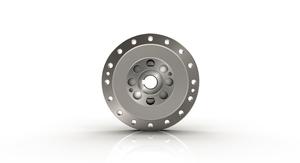 Harmonic Drive® CSG Series gearing component sets are our second generation of cup-type component sets. Ideal for high torque applications, CSG 2A is available in 10 sizes with gear reduction ratios from 50:1 to 160:1. CSG high torque series was based on our CSF standard torque series with the goal of upgrading load capacity, strength & reliability and extending service life.