Harmonic Drive LLC Product
Servo Mount Planetary Gearhead
Model: HPG-A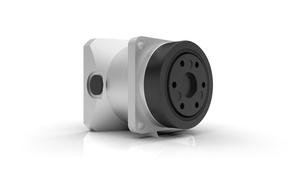 HPG Planetary Gearbox
Standard Series Planetary Gear
The HPG Harmonic Planetary® gearhead delivers High-Torque and High-Accuracy in a compact package. The gearbox incorporates continuous backlash compensation that ensures low backlash throughout the life of the gear. A large Cross Roller bearing serves as the output flange and can directly support large loads with high moment stiffness. HPG planetary gears are available with a flange output, smooth output shaft or a shaft with a key and tapped center hole.
Available in 6 Frame Sizes
Peak Torque: 5Nm to 3,200Nm
Ratios: 3:1 to 50:1
High Efficiency
Backlash <3 arc-min (<1arc-min available as an option)
Repeatability ±20 arc-sec
High load capacity Cross Roller output bearing
Quick Connect® coupling for easy mounting of any motor
Available with flange output, output shaft without key or shaft with key and center tapped hole
Harmonic Drive®, Harmonic Gearhead®, Harmonic Planetary® and Quick Connect® are registered trademarks of Harmonic Drive.
Other Products from Harmonic Drive LLC