Harmonic Drive LLC Product
Mini Actuators, rotary
Model: FHA-C Mini Actuators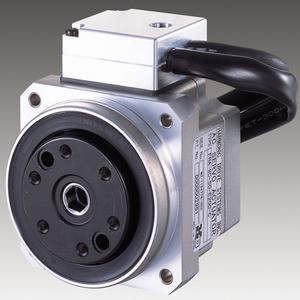 The FHA-C Mini Series is a family of extremely compact Hollow Shaft Actuators that deliver high torque with exceptional accuracy and repeatability. The actuator combines a high precision Harmonic Drive® gear component with a pancake brushless servo motor. An incremental or multi-turn absolute encoder is integrated to provide high resolution velocity and position feedback. The large cross roller output bearing allows heavy loads to be mounted directly to the actuator without the need for additional support.
Key Features
Compact Form Factor
Hollow-shaft design (for incremental encoder only)
Available with an Incremental or Multi-turn Absolute Encoder
Robust Cross Roller Output Bearing Supports High Loads
High torque/weight and torque/volume ratio
Applications
Semiconductor Manufacturing Equipment: Transfer Robot, CMP, Implanter
Liquid Crystal Manufacturing Equipment: Transfer Robot, Inspection Equipment
Small Machine Tools: 4th and 5th Axis, Rotary Table, Tool Changer
Medical and Lab Automation: Diagnostic and Therapeutic Equipment, Lab Automation
Other Products from Harmonic Drive LLC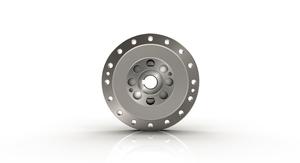 Harmonic Drive® CSG Series gearing component sets are our second generation of cup-type component sets. Ideal for high torque applications, CSG 2A is available in 10 sizes with gear reduction ratios from 50:1 to 160:1. CSG high torque series was based on our CSF standard torque series with the goal of upgrading load capacity, strength & reliability and extending service life.