Harmonic Drive LLC Product
Flat Rotary Actuator
Model: FLA
Ideal for wide range of applications such as AGV wheel drives and powered exoskeletons.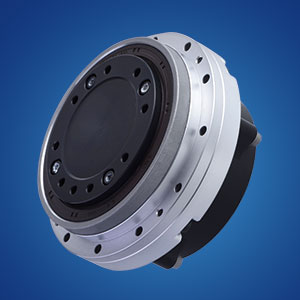 FLA Rotary Actuator
The new ultra-flat, ultra-light brushless actuators combine our high-precision/high-performance reducers with a compact, high-output brushless DC motor. FLA actuators are available with our high-speed, high-efficiency Harmonic Planetary® gearhead or with our high-precision, high-torque Harmonic Drive® reducer. This new series is ideal for wide range of applications such as AGV wheel drives and powered exoskeletons. We offer both 24VDC and 48VDC versions to work with battery-powered applications.
Key Features:
Ultra-Flat Shape
Multiple Options Available: Four sizes, multiple ratios, and two voltages
Lightweight
Designed to operate with a wide range of third-party servo drives
Known for its expert engineering and manufacturing, Harmonic Drive LLC products are relied upon every day throughout the motion control industry.
About Harmonic Drive LLC
Harmonic Drive LLC engineers and manufactures precision Harmonic Drive® servo actuators, gearheads and gear component sets. They work with industry-leading customers and companies of all sizes to provide both standard product and custom-engineered servo actuators, gearheads and gear components. Harmonic Drive LLC provides high precision, high performance solutions to meet customer's mission critical application requirements. The majority of the products sold by HDLLC are proudly made at their US headquarters and manufacturing facility in Massachusetts. Harmonic Drive LLC is AS9100 and ISO 9001 registered. Affiliated companies in, Japan (Harmonic Drive Systems, Inc.) and Germany (Harmonic Drive SE) provide additional manufacturing capabilities.
With over 50 years of experience, our expert engineering and production teams develop enabling technologies and products to meet the needs of an evolving motion control market. We are very proud of our outstanding company history. Our high-precision, zero-backlash Harmonic Drive® gears and Harmonic Planetary® gears have, and continue to play critical roles in robotics, spaceflight applications, semiconductor manufacturing equipment, factory automation equipment, medical diagnostics and surgical robotics.
Harmonic Drive is a registered trademark of Harmonic Drive Systems.
Other Products from Harmonic Drive LLC