Essential Robot Products, Inc. Product
Hose Packages-Robot System Products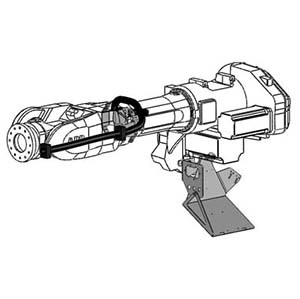 The RSP Hose package simplifies the installation of hoses and cables in your robot application. Together with our swivels, the upper arm hose package design allows the robot to move freely and with controlled force to the application hoses and cables. The design of the hose package uses proven technology and ensures that the hoses and cables obtain an extended lifetime.
Quick and easy installation
Proven technology
Modular design
Bundles and protects hoses and cables
Reduces downtime
Large variety to choose from
Other Products from Essential Robot Products, Inc.