EPSON Robots Product
Epson Flexion N-Series 6-Axis Robots
Model: Flexion N2, N6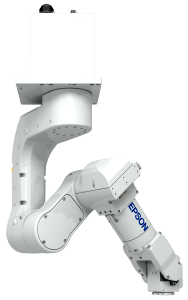 ---
Revolutionizing the 6-Axis robot category, Epson's new Flexion N-Series 6-Axis robots feature the world's first compact folding arm design technology available in robotics.
Introducing a proprietary new design, the success of the Flexion N-Series can be attributed to its small size and mainly, the efficiency of how it operates in a confined space. Unlike any other 6-axis robot in the market, the Flexion N-Series' unique tight space motion capability keeps arm extremities out of the way, maximizing motion efficiency for faster cycle times. Instead of moving "around itself," the Flexion N-Series is able to move "through itself." This reduces required workspace area by up to 40% compared to standard 6-Axis robots.
Features:
New Compact Folding Arm Technology – World's First*
Maximizes Motion Efficiency for Faster Cycle Times*
Reduces Required Workspace Area by up to 40% versus Standard 6-Axis Robots*
Unique Tight Space Motion Capability Keeps Arm Extremities Out of the Way*
450mm Reach and 2.5 kg Maximum Payload
*Features Exclusive to Epson's N-Series Technology
Featuring patented compact folding arm technology, Epson's Flexion N-Series Robots offer significant advantages in efficiency of motion and workcell space reduction. With the ability to operate in a tight space, the Flexion N2 can be utilized in production lines that traditional 6-Axis robots cannot.
Other Products from EPSON Robots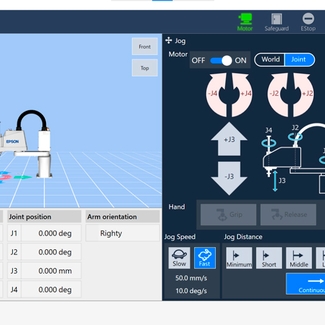 Epson RC+ Express features an easy-to-learn, block-style robot teaching environment to get users up and running fast.