Allied Motion Technologies Inc. Product
Globe Brushless DC Motors
Model: Globe INB/NB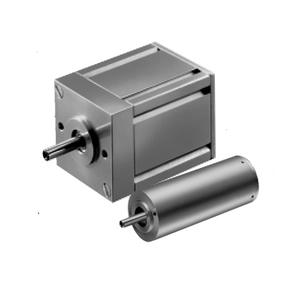 Allied Motion's Globe INB/NB line are small frame, rare-earth brushless DC motors. The INB series are intended for industrial applications while the NB series is designed for mil-aero applications.
All models incorporate Hall commutation sensors as standard. Both series can be equipped with gearheads to boost output torque. See the gear motors section of this website for more information.
Other Products from Allied Motion Technologies Inc.