Your Sneak Peek into Automate Forward
Automation professionals from around the world are making space in their schedules for next week's Automate Forward — the world's premier virtual automation trade show and conference.
With more than 80 global automation experts scheduled to speak, more than 270 leading companies showcasing their products in an expanded exhibit area, enhanced networking opportunities, and a special focus on innovative startups, Automate Forward is set to be the automation show of 2021.
In anticipation of this blockbuster event, we spoke with five leading speakers to find out what they are most looking forward to at Automate Forward and to get the low down on their forthcoming talks.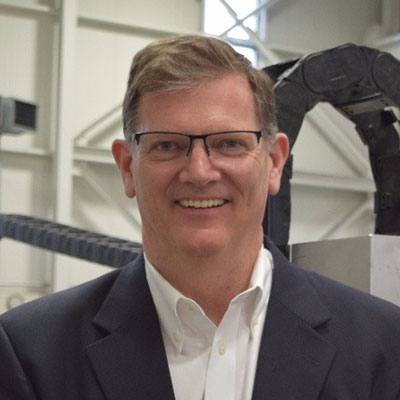 Automate Forward will bring a powerful collection of industry leaders together, says Joe Campbell, Senior Manager, Strategic Marketing & Applications Development at Universal Robots (UR): "Automate Forward is 'one-stop-shopping' for anyone interested in robots, machine vision, artificial intelligence or motion control. As a platinum sponsor, exhibitor and contributor, Universal Robots will be participating heavily throughout the event."
In the long run, Campbell says, virtual conferences will become an important part of any successful marketing mix and will supplement physical trade shows: "Just like at a physical trade show, we're looking forward to meeting with both new and current customers throughout the week. I will be presenting collaborative robot case studies and I encourage all those interested in the fastest-growing segment of the industrial robot market to tune in to see what UR cobots can do for you."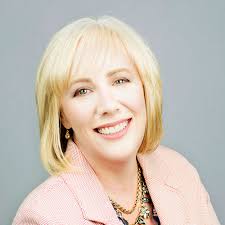 Christine Boles, Vice-President of Internet of Things Group & General Manager of Industrial Solutions Division at Intel is looking forward to interacting with "leaders from critical aspects of automation" in the collective pursuit of Digital Transformation: "I am also particularly interested in some edge computing applications such as mobile robots. And, coming from the industrial space, I am curious to learn more about what is happening in consumer and retail applications as well."
While Boles misses "networking with industry colleagues in-person," she "really appreciates the efficiency of virtual events [because] the content has a potential to reach much broader audience online." In a keynote address for "challenging times," Boles will discuss "how automation in the form of machine vision, AI and robotics can help alleviate increasing demands even when resources are tight."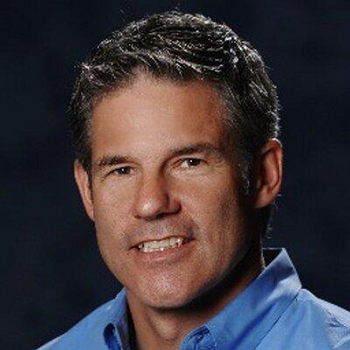 Meanwhile, Corey Merchant, VP-Americas at Kitov.AI, is excited to show attendees how AI and deep learning can be used to automate inspection processes: "Exposure to such a wide audience in a key vertical in automation and general manufacturing is really valuable. So, we're looking at this as a great opportunity to make an impact with the feasibility of our innovative technology and to brainstorm with attendees about how it would work in their manufacturing operations."
Kitov.AI's technology, Merchant notes, can match and even exceed human performance in inspection and monitoring for final product inspection. "The targeted attendee number for Automate Forward has exceeded A3's goals, so that's a good sign," Merchant adds. "Going forward I think there will be a hybrid type scenario at major trade shows, that takes advantage of both the in-personal and the virtual worlds."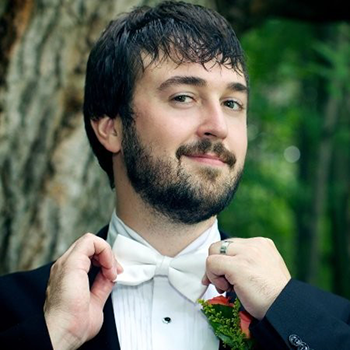 Jean Brunelle, Product Manager at Teledyne DALSA says that Automate Forward presents an opportunity to learn about what's new in the automation market, particularly in the imaging field. In his keynote address, Brunelle will showcase the benefits of using thermal cameras in automated inspection and machine vision applications.
"Universities and academia have identified many potential applications for thermal cameras that are not yet being used in industry. In my talk, I will push that cutting edge, university-led thermal inspection research into the application market," says Brunelle, who identifies the aerospace and metamaterial manufacturing sectors as a particularly good fit for deploying this type of technology.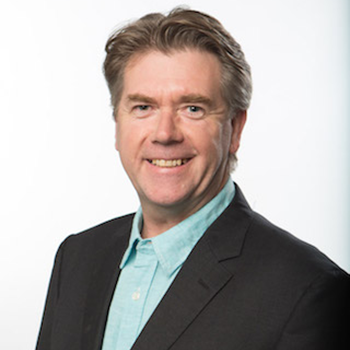 Stewart Chalmers, Vice President of Business Development at BISTel, is most looking forward to catching up with many of the industrial manufacturers that he hasn't seen face to face over the past year: "Automate Forward will include some great companies showcasing ingenious new products. With Digital Transformation and Industry 4.0 in full view, I would encourage everybody to attend the event to see what's out there and how it can help them."
In his keynote address, Chalmers will present BISTel's new, AI-based GrandView Asset Performance Management (APM) framework, which uses AI to predict when assets such as motors, pumps and fans are about to fail or cause disruption.
Virtual events like Automate Forward have "definitely filled a much-needed gap over the past 12 months," Chalmers adds. "Without these events I think we would have been in a difficult situation, so from that standpoint the emergence of online trade shows has been very good and overall, I think they are pretty efficient."
From motion control and vision through robotics and AI, Automate Forward will bring attendees close to the technologies that are set to realize the promise of Industry 4.0 and Digital Transformation. Sign up here to join our keynote speakers and the other attendees at this great event, open March 22 – 26 , 2021.