Richard Litt Has Passed Away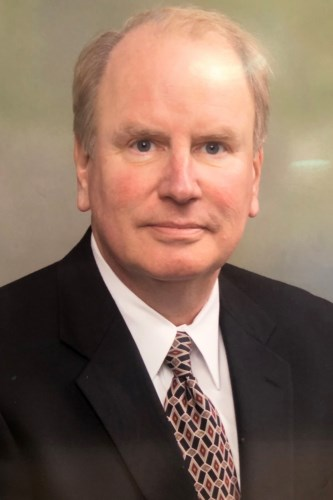 Richard Otto Litt, the founder of Genesis Systems and a former president of the Robotic Industries Association (RIA), died Sunday, July 17, 2022 in Menomonee, Michigan.
Started in 1983, the Genesis Systems Group became one of North America's largest robotic arc welding work cell manufacturers, installing robotic systems in over 42 states and 17 countries. Litt later served as president of the RIA and was awarded the Joseph F. Engelberger Award, the world's most prestigious robotics honor in 2012.
"Rich was one of the key figures in helping our association navigate through the Great Recession and positioning us for future growth," said Jeff Burnstein, President of the Association for Advancing Automation. (RIA was rebranded as part of A3 in 2021.)
"He also played a major role in pushing for robotic system integrators to have a larger voice in the association, which helped launch the creation of the Certified Robot System Integrator program. The certification has been extremely well-received by users and integrators alike for establishing industry best practices. I always enjoyed working with Rich, and on behalf of all of the A3 members and staff, send our deepest condolences to his family and friends."
Litt was born in LaGrange, Illinois, on October 5, 1946, the son of Otto and Catherine Litt. He learned early on a strong work ethic was the key to a successful life. His first job was a paperboy, and he was proud to be a Boy Scout in his younger years. Scouting is where his love for tinkering with machinery and anything mechanical began. He attended both Augustana College in Rock Island, Illinois, and George Williams College in Williams Bay, Wisconsin, before eventually settling back in the Quad Cities.
Litt's career started out at the Caterpillar facility in Davenport, Iowa. He quickly moved into the engineering department. With the manufacturing market drop in the 1970s, he left Caterpillar to work for R&R Welding Supply as a sales representative. Litt excelled in sales. He realized his clients were people just like himself, looking for elegant solutions to solve complex problems for their welding and manufacturing needs.
As more and more customers requested help, Litt began to design logic control systems and custom machinery from a small linen closet. Manufacturers started buying robots which gave Litt the idea to form Genesis Systems Group in 1983.
With the help of many talented friends and employees, Litt and Genesis installed robotic systems in over 42 states and 17 countries. He was named Iowa Small Business Person of the Year and inducted into the Quad Cities Area Hall of Fame. He was a passionate sponsor of Junior Achievement of the Heartland and was honored to be inducted to the Junior Achievement Hall of Fame in 2005.
Litt was exceptionally proud of the men and women who helped to make Genesis Systems into a large and ever-growing community of prospering families. He retired from Genesis in 2009.
Rich had a great love for water, sailing, and power boats. He made many lifelong friends at the Lindsay Park Yacht Club in Davenport, Iowa. He maintained his parent's stone-and-log lake house in Pickerel, Wisconsin his entire life, always working on projects in his woodshop and enjoying time on the lake with the kids and grandkids.
Eventually Rich moved to Traverse City, Michigan, to be closer to family. He lived a short time at the waterfront on the Chesapeake Bay in Virginia Beach, Virginia, where he made some good friends and commissioned a custom made yacht that he named "Resolute."
Ultimately Rich settled down at The Harbour's in Menomonee to be close to the local marina and his family lake house in Pickerel. Rich made frequent trips on Resolute to Fish Creek, Egg Harbor and Sturgeon Bay in Door County where he enjoyed many fish boils. He dreamed of sailing to the Caribbean on his yacht someday.
Litt is survived by his sister Marge Oliver, his children, Christiaane (Raymond) Minervini, Creighton (Margaret) Litt, and Tina (Kris) Early, grandchildren Camellia, Alex, Jacob, Rebecca, Kanan and Jadyn. He was preceded in death by wives Barbara and Linda as well as his parents and brother-in-law. His family would like to thank Susie Wood Lantow and Calvin Blair who were not only great caregivers, but wonderful loyal friends.
Memorials in Rich's honor may be made to Junior Achievement of the Heartland at http://www.jaheartland.org