RIA to Present Dr. Gill Pratt and Dr. Daniela Rus with Engelberger Robotics Awards
Automation Industry's Most Prestigious Honor to be Presented at Automate 2017 and the International Symposium on Robotics
ANN ARBOR, MI – Today the Robotic Industries Association (RIA), the industry's trade organization, announced the winners of the Engelberger Robotics Awards, the world's most prestigious robotics honor. The 2017 Engelberger Robotics Award will be presented to Dr. Gill Pratt, Chief Executive Officer of the Toyota Research Institute (TRI), and Dr. Daniela Rus, Professor of Electrical Engineering and Computer Science and Director of the Computer Science and Artificial Intelligence Laboratory (CSAIL) at the Massachusetts Institute of Technology (MIT). Dr. Pratt and Dr. Rus will be honored at a special ceremony held in conjunction with the Automate 2017 Exhibition and Conference and the International Symposium on Robotics.
The award is named for Joseph F. Engelberger, known throughout the world as the "father of robotics." Engelberger was founder and president of Unimation, Inc., the world's first industrial robot manufacturer. The Engelberger Robotics awards are presented to individuals for excellence in technology development, application, education and leadership in the robotics industry. Each winner receives a $5,000 honorarium and commemorative medallion with the inscription, "Contributing to the advancement of the science of robotics in the service of mankind." The awards recognize outstanding individuals from all over the world. Since the award's inception in 1977, it has been bestowed upon 124 robotics leaders from 17 different nations. This year the awards will be presented in the categories of leadership and education.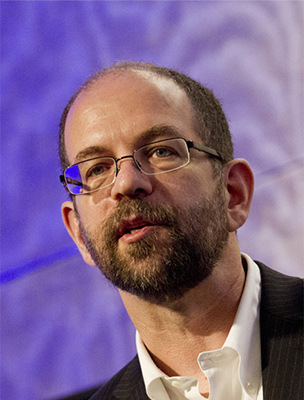 "Dr. Pratt and Dr. Rus are known throughout the world for their outstanding contributions to the robotics industry," said Jeff Burnstein, RIA president. "We are thrilled to honor them with the Engelberger Robotics Award."
2017 Engelberger Award Winners
Dr. Gill Pratt is renowned as a visionary and leader of initiatives that inspired a generation of researchers. As a professor at MIT, he developed series elastic actuators and techniques for controlling low impedance robots. As a program manager at the US Defense Advanced Research Projects Agency (DARPA), Dr. Pratt led fundamental programs in neuromorphic computing and robotic mobility and manipulation, and initiated and led the international DARPA Robotics Challenge. The Challenge led to significant innovation in controlling robots from a distance despite degraded communications. Dr. Pratt currently serves as the Chief Executive Officer of the Toyota Research Institute (TRI), a research and development enterprise endeavoring to create a car that is incapable of causing a crash. It also seeks to provide expanded access to cars for those who otherwise cannot drive, including seniors and those with special needs, and to develop home robots for aging society. Few people have had as broad and significant an impact on the field and service robotics industry as Dr. Pratt.
Dr. Daniela Rus is recognized for her leadership as a researcher, innovator and educator in the field of robotics. Her research group, the Distributed Robotics Lab, has developed modular and self-reconfiguring robots, systems of self-organizing robots, networks of robots and sensors for first-responders, mobile sensor networks, techniques for cooperative underwater robotics and new technology for desktop robotics. They have built robots that can tend a garden, bake cookies from scratch, cut a birthday cake, fly in swarms without human aid to perform surveillance functions and dance with humans. The lab has also worked on self-driving golf carts, wheel chairs, scooters, and city cars with the objective of reducing traffic fatalities and providing technologies for personal mobility for the elderly population. Companies such as iRobot and Boeing have commercialized innovations drawn from Dr. Rus' research. She is the first woman to serve as director of the Computer Science and Artificial Intelligence Laboratory (CSAIL) and its predecessors the AI Lab and the Lab for Computer Science.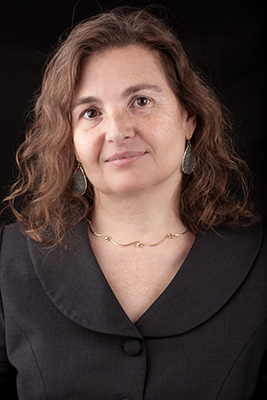 "Dad would be thrilled to know that both 2017 recipients are focused on service applications and that we can now honor a second woman finalist," noted Gay Engelberger, daughter of Joseph Engelberger who directed marketing at both Unimation and HelpMate Robotics. "Although Dad is known for developing robots in the industrial arena, his heart and passion was to see robotics extend the elderly's independence and quality of life, while alleviating healthcare costs."
2017 Joseph F. Engelberger Robotics Award Dinner
The award dinner will be held on Wednesday, April 5, 2017, 6:00 PM at The Adler Planetarium; 1300 S. Lake Shore Dr.; Chicago, IL 60605. Tickets for the event may be purchased when registering for the Automate 2017 exhibition and conference.
The RIA is a member organization of the Association for Advancing Automation (A3). More information on the Robotic Industries Association may be found at Robotics Online.
About Robotic Industries Association (RIA)
Founded in 1974, RIA is a not-for-profit trade association driving innovation, growth, and safety in manufacturing and service industries through education, promotion, and advancement of robotics, related automation technologies, and companies delivering integrated solutions. RIA represents over 430 robot manufacturers, system integrators, component suppliers, end users, consulting firms, research groups, and educational institutions. The association hosts a number of events, provides quarterly robotics statistics and has a content-rich website, Robotics Online. For more details on RIA, visit www.robotics.org or call 734-994-6088.
About Association for Advancing Automation (A3)
The Association for Advancing Automation is the global advocate for the benefits of automating. A3 promotes automation technologies and ideas that transform the way business is done. A3 is the umbrella group for Robotic Industries Association (RIA), AIA - Advancing Vision + Imaging, and Motion Control & Motor Association (MCMA). RIA, AIA, and MCMA combined represent over 1,000 automation manufacturers, component suppliers, system integrators, end users, research groups and consulting firms from throughout the world that drive automation forward. For more information, please visit our websites: A3 - RIA - AIA - MCMA
Contact
Bob Doyle, Director of Communications
Tel: 734-994-6088