Numurus Announces NEPI Engine to Accelerate Development of AI and Robotic Automation Applications
Advance Registration at Numurus.com is Open and Free for Developers, Students, Educators, and Researchers. The First 100 Registrants Receive 50% Off First Commercial License Purchase!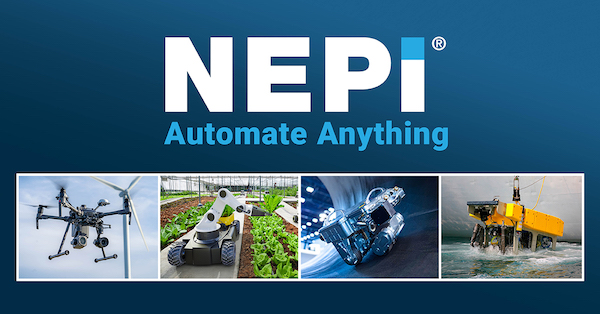 SEATTLE, July 27, 2023 — Numurus LLC today announced that advance registration for its NEPI 2.0 software engine for AI and robotic automation development is now open. The NEPI engine comes pre-built with rich capabilities that engineers can leverage to speed up software development.
NEPI is free for developers, educators, students, and researchers who want to avoid one-third of low-level coding time and costs. It combines an abstraction to a library of plug-and-play sensor and robotic backseat drivers, drag-and-drop AI orchestration and automation tools, data and system management suite, and much more, enabling engineers to accelerate their product's time to market.
Numurus, a member of the NVIDIA Metropolis program for vision AI, also announced that registrants would be able to access NEPI source code with build instructions or through preinstallation on NVIDIA Jetson Xavier and Orin modules for edge AI and robotics, making it easy and flexible for customers to use.
Numurus' customers have reduced their AI and robotic automation software development times from years to months. Ocean Aero turned to the NEPI software engine to accelerate its advanced threat-detection capabilities for its autonomous platform, the TRITON. Within six months of starting its 360-degree maritime detection automation project, Ocean Aero interfaced five directional cameras with onboard AI and demonstrated threat-detection capabilities on its TRITON AUSV.
"The combination of Numurus' NEPI software, off-the-shelf compute hardware, and its responsive engineering support team was a big factor in the success of this project. It saved our internal team many months of development work we'd otherwise have to do ourselves," said Kevin Decker, Ocean Aero CEO.
Numurus' NEPI is also used in the Lane Community College Unmanned Aircraft System (UAS) Program to increase students' drone AI and automation education.
"The collaboration with Numurus marks an exciting development as it provides our students with advanced robotics learning resources without needing to do low-level, time-consuming coding that would otherwise consume the entire learning experience. As the work continues, we will look for ways to develop a new AI and automation curriculum for our drone students," said Solomon Singer, UAS technology instructor at Lane Community College.
"NEPI is the standard for robotic and AI automation development. Numurus' customers have a tool to accelerate their development at a lower cost," said Shanif Merchant, Numurus Chief Product Officer.