Mitutoyo Releases Latest Edition of Comprehensive Catalog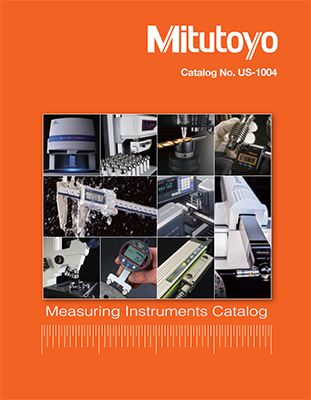 AURORA, IL – Mitutoyo America Corporation announces the latest edition of its comprehensive product catalog. For ease of use, customers can flip through color-coded product sections of Mitutoyo's 6,500+ products including hands tools and instruments, form measuring equipment, hardness testing machines, coordinate measuring machines and vision measuring systems. Detailed information and product specifications are included. To complement the print edition, the catalog is also available in an electronic FlipViewer format, as well as a PDF. Visit www.mitutoyo.com to order a print catalog, or to view the electronic or PDF versions.
About Mitutoyo Corporation
Mitutoyo Corporation is the world's largest provider of measurement and inspection solutions offering the most complete selection of machines, sensors, systems and services with a line encompassing CMM (coordinate measuring machines), vision, form and finish measuring machines, as well as precision tools and instruments, and metrology data management software. Mitutoyo's nationwide network of Metrology Centers and support operations provides application, calibration, service, repair and educational programs to ensure that our 6,500+ metrology products will deliver measurement solutions for our customers throughout their lifetime.
Company Contact
Gillian Campbell, Content & Editorial Marketing Specialist
Tel: (630) 978-6483