Mitsubishi Electric Automation Launches Redundant Control System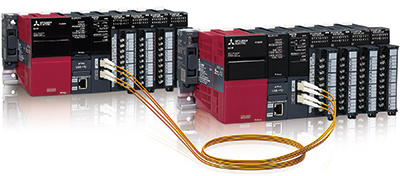 VERNON HILLS, Illinois – Mitsubishi Electric Automation, Inc. has paired its proven iQ-R Series integrated control platform with a redundant function module to create a redundant process control system for applications that require highly reliable control. The iQ-R Series Process CPU/Redundant System is designed specifically for industries such as oil and gas, wastewater and building automation with applications that require near 100 percent uptime to prevent harmful or costly disruptions.
For example, in building automation, redundant controllers can be used in a centralized control system to manage HVAC, lighting, emergency response, elevator systems and other electrical components. In oil and gas, redundant controllers can manage break systems for crane equipment, emergency shut down systems and transportation pipelines.
Key features of the iQ-R Series Redundant Control System include:
Redundancy across multiple levels, reducing single-point failures
High availability at multiple levels for improved system reliability
Extensive visualization and data acquisition with Mitsubishi Electric SCADA MC Works64
Easy configuration with GX Works3 integrated engineering software
"The iQ-R Redundant controller can reduce the damage and inconvenience when a controller fails," said Deana Fu, product manager, Mitsubishi Electric Automation, Inc. "Engineering and plant managers can have peace of mind knowing that critical plant operations will continue running on the redundant system without significant loss of efficiency or production quality."
This high-performing process control solution is also ideal for industries such as chemical or food and beverage that require very precise ingredient mixing and recipe management. Because their numerous production stages require tight synchronization, a disruption in one stage may lead to bottlenecks in others.
Beyond the benefits of redundant control, the iQ-R Series control system also provides security features to protect intellectual property and plant safety, and a built-in SD memory card database that provides recipe and data logging functionality without the need for an external server. It also benefits from the CC-Link IE field network with deterministic performance over industrial Ethernet to improve machine response and I/O synchronization.
The iQ-R Series integrated design allows machines or production lines to consolidate control in one rack. The system can have up to 4 CPUs per rack for any combination of motion, sequence or process control. Controllers can be mixed and matched to standardize on one platform and simplify spare parts inventory.
About Mitsubishi Electric Automation, Inc.
Headquartered in Vernon Hills, Ill., Mitsubishi Electric Automation, Inc., offers a wide range of factory automation products, solutions, training and support services for the industrial and commercial sectors. A U.S. affiliate company of Mitsubishi Electric Corporation, Mitsubishi Electric Automation represents more than 75 years' experience in the automation industry. A broad product portfolio includes programmable automation controllers (PAC), programmable logic controllers (PLC), human machine interfaces (HMI), variable frequency drives (VFD), servo amplifiers and motors, control software, computerized numerical controllers (CNC), motion controllers, robots and low-voltage power distribution products. The company takes its solutions on the road with the 53-foot long Solutions in Motion mobile showroom that appears at tradeshows, training seminars and other events across North America.
In addition to factory automation, Mitsubishi Electric US group companies' principal businesses include semiconductor devices, automotive electrical components, elevators and escalators, heating and cooling products, solar modules, electric utility products, and large-scale video displays for stadiums and arenas. Mitsubishi Electric US group companies have roughly 50 locations throughout North America with approximately 4,000 employees.
Company Contact
Pam Summers, Sr. Content Management Specialist
Tel: 847.478.2415