Doors Open Soon on Automate 2011 with Emphasis on Solutions
As

the largest crowd in a decade descends on Automate 2011, March 21-24 at McCormick Place in Chicago, many are looking for proven solutions to protect their business (and jobs) from competitive threats. The first thing they will encounter is a pavilion of leading systems integrators at the front of the Show. Admission is free (must be 16 or older; more details at Automate 2011).

"It may seem counter-intuitive that you can automate and add jobs, but this is exactly what has happened for many U.S. companies large and small," said Jeff Burnstein, President, Automation Technologies Council, primary sponsor of Automate 2011.

Experts on robotics, machine vision and motion control are ready to share secrets of this success in conference sessions, new product demonstrations and special displays from 150 companies.

"Right now the use of automation is growing rapidly," said Burnstein. "Many American companies have discovered that automation is a great equalizer when competing against low-wage nations like China. Come to the Automate conference and hear innovators like Drew Greenblatt, president of Marlin Steel Wire in Maryland, explain how his business (and payroll) has grown thanks to robots and automation."


While at Automate 2011 attendees can use their badge in the North Hall of McCormick Place to see ProMat, the premier trade show for material handling and logistics solutions in North America. Together, these shows already have attracted some 30,000 registrations and hundreds of conference-goers.

More than 40 conference sessions and tutorials are offered at Automate 2011, with fees that range from $225 for one day to $895 for all four days. Students and faculty are welcome to free sessions on Thursday, March 24 beginning at 8:30 AM.

A culture of innovation is stressed by keynote speaker Tom Ridge, former governor of Pennsylvania and first secretary of Homeland Security. He takes the floor at 8:45 AM on Monday, March 21 with his message, "Fortune Favors the Brave," a free session to attendees.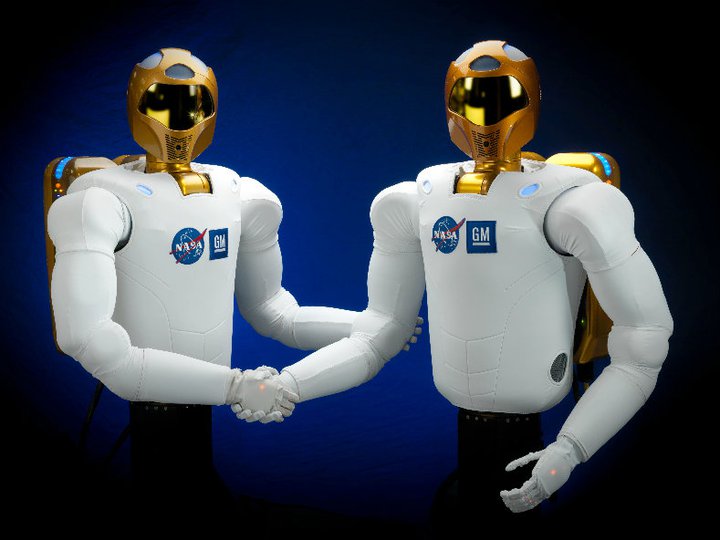 Tuesday there is a free keynote from GM and NASA about Robonaut 2. This humanoid robot was recently delivered to the International Space Station and is a fantastic example of research and collaboration between government and industry.

Fifty years ago robots debuted with the installation of the first Unimate at a General Motors plant in Trenton, New Jersey in 1961. Since then the technology has become more precise, more reliable and more versatile through incorporation of machine vision, new manipulators and various sensors – all on display throughout the Show. A tribute to 50 Years of Robotics is presented in a special booth.

Automate 2011 is sponsored by Automation Technologies Council and its family of associations: Robotic Industries Association, Automated Imaging Association and Motion Control Association. They are the only trade associations in North America dedicated solely to the specific technologies at this show and have the support of a combined 575 corporate members. A full-time professional association staff helps the members become stronger through trend analysis, standards development, training and education.

"Now is the time to join these trade associations," said Burnstein, "So come to the Show and take advantage of the Leadership through Association discount: twenty-percent off first year's dues to new members. We have very affordable memberships for suppliers, integrators, distributors, educators, consultants, researchers and end users."

For information about the RIA, visit Robotics Online; for AIA, visit Machine Vision Online; for MCA, visit Motion Control Online.