Automation Industry Ambassador Kelley Vincent has Died
(An

n Arbor, Michigan USA) The Association for Advancing Automation (A3) and its trade groups, the Robotic Industries Association (RIA), AIA - the global vision and imaging association, and the Motion Control Association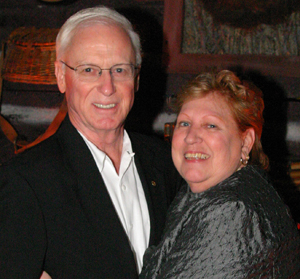 (MCA) are sad to announce that the international robotics, vision and motion community lost a beloved ambassador today when Caroline "Kelley" Vincent passed away after a lengthy battle with cancer.

Kelley was married to Don Vincent, Executive Director Emeritus of RIA, for 46 years. "Everywhere I travel in the world, including in China this week, people ask me about Kelley," said Jeff Burnstein, President of A3. "She was one of those people you immediately liked for her honesty, sense of humor, and that all too rare characteristic of being more interested in learning about you than she was about talking about herself. Kelley faced cancer the way she did everything else: head on, with determination, and grace. She never lost her sense of humor. Those of us who had the honor of knowing her will never forget her. Our condolences go out to Don, Brad, Amy and the entire Vincent family."

Contact A3 at (734) 994-6088.